D-Wade's Last Dance
On Sept. 18, basketball star Dwyane Wade thrilled fans when he announced to the world that he would push his retirement back another year for one final season with the Miami Heat. Wade, spreading the big news on a Twitter post, called his decision to remain with the Heat his "last dance." The storybook career of Dwyane Wade has been nothing short of a spectacle. Upon being drafted by the Heat, in what is considered to be one of the greatest draft classes in National Basketball Association (NBA) history, Wade has put forth a resumé for the ages.
The 36-year-old has had one of the most decorated careers in Miami sports history. Throughout his years playing professionally, Wade has accumulated an impressive list of achievements, including being named an NBA All-Star 12 times, an NBA champion three times and winning three Olympic medals: two bronze and one gold.
"
This is it for me guys. I'm going to stay here until I decide to hang it up. This is home…"
— Dwyane Wade
Wade was originally drafted into the Miami Heat in 2003, and his breakthrough season the following year cast him into the national spotlight. Over the next several years, Wade overcame several different injuries and recorded career-highs in several offensive categories like the slash line of 16 assists, 31 points and 7 rebounds he put forth in 2010. His prime years as an athlete ushered in a new era of his career; from 2010 to 2014, Wade was a part of the Miami Heat's famous 'Big Three' trinity which consisted of LeBron James, Dwyane Wade and Chris Bosh. Under the leadership of these three high-scoring players, the Heat soared to new heights. They attended back-to-back championships, went to four straight NBA Finals and even became the first team in NBA history to win a championship after trailing in three different playoff series in 2012. Besides a brief hiatus in 2016 and 2017, Dwyane Wade remained with the Miami Heat each and every season of his career, and he has become an icon and source of pride for Floridian basketball fans.
"It will be a great way to go since he leads the Miami Heat in almost every category, and the fact that he was never the highest paid player on the team shows how unselfish of a superstar he is. He is Wade County, he is the Miami Heat," freshman Anthony Russo said.
After weighing the pros and cons of retirement, Wade decided to indulge his fans for one more year and is expected to sign a $2.4 million deal in the next week. His final year with the Miami Heat throughout the 2018-2019 season will be the ultimate conclusion to one of the most remarkable stories in professional basketball.
"What D-Wade has meant to the city of Miami over the past 15 years is incomparable to any other athlete in Miami sports history. He's done incredible things in his career. This is the perfect end to a perfect story," junior Christian Segurola said.
As the announcement of Wade's deal awaits, the city of Miami and the whole basketball community await to see him don the red and black uniforms once again. His final chapter will begin on Sep. 30, when the NBA Pre-Season officially begins as the Heat take on the San Antonio Spurs at the AT&T Center.
About the Contributors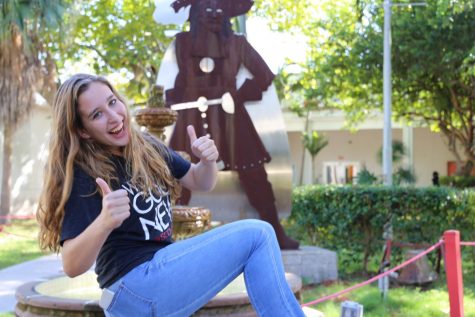 Chase Bagnall-Koger, News Editor
Chase Bagnall-Koger is a Junior in the International Baccalaureate (IB) program who is excited to be returning to CavsConnect for her second year as as...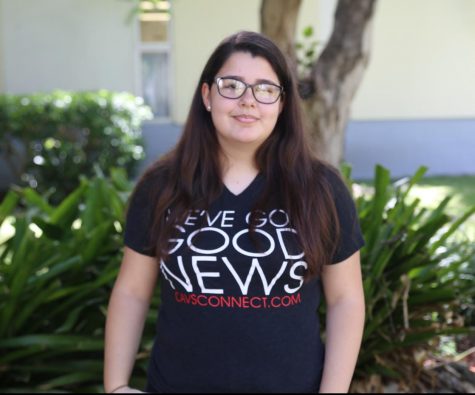 Mercedes Debesa, Artist
Entering her junior year in the International Baccalaureate (IB) program, Mercedes Debesa is excited for her first year as an artist in CavsConnect. Since...