Chase Bagnall-Koger, News Editor

September 23, 2018
On Sept. 18, basketball star Dwyane Wade thrilled fans when he announced to the world that he would push his retirement back another year for one final season with the Miami Heat. Wade, spreading the big news on a Twitter post, called his decision to remain with the Heat his "last dance." The storybook...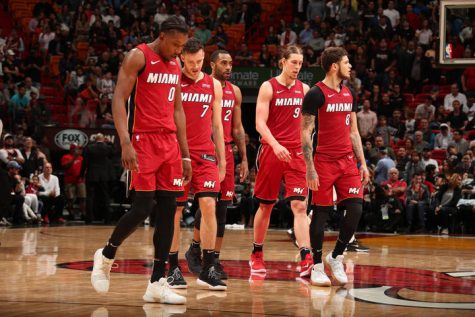 Jesse Zambrano, Staff Writer

February 5, 2018
In years past, the Miami Heat were a team whose triumphs were recognized by basketball fans all across the United States. In 2012, the Miami Heat were NBA Champions and were successful in making the NBA Finals the following two years. After the end of the 2014 season, LeBron James made a conscious decision...