Spanish "El Clásico:" A decisive game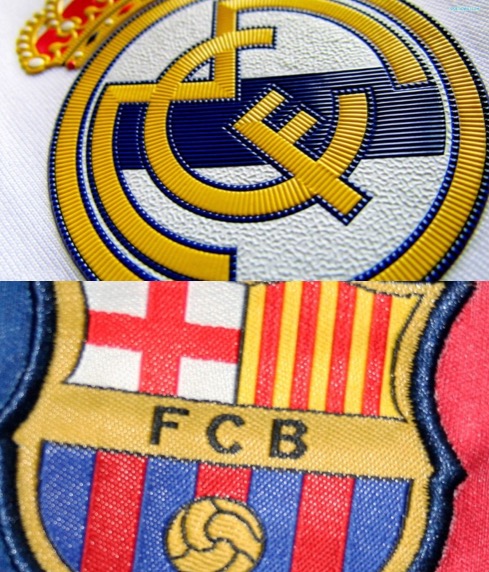 Spanish soccer giants, Real Madrid and Barcelona, are preparing for their biggest match to date. They will be facing off in one of the most watched events in soccer, the Clásico, in Madrid on Sunday April 23. However, this game is not just important to fans, but will also play a huge role in deciding the winner of La Liga. If Real Madrid wins, they pull away with a 6 point lead over Barcelona. If Barcelona wins, they tie Real on points. Clearly this is a huge match, but, unfortunately, both teams are missing key components that will make the match harder for both sides. Below we examine the strengths and weaknesses of both teams going into this match:
Los Blancos have one of the best teams in Europe. They have depth in almost every position with arguably the best bench in Spain, maybe even in Europe. However, they are coming off the toughest two weeks in their season so far having played a game against Atlético and two against Bayern, including a 4-2 win just this past Tuesday Apr. 18. These games have made them work hard and they will be coming into this game without all of their energy. Moreover, they are missing several starting players: Gareth Bale, Képler "Pepe" Laveran Lima Ferreira, and Raphael Varane. The first is a key component of the offense and the last two are very important for Real's defense. However, Zidane seems to of had found a suitable replacement in the defense and Real has immense depth in the offense. Additionally, the game is at the Bernabéu, so Los Blancos will have a huge crowd of fans cheering them on.
"
Barcelona is a good team, but Real Madrid is better. They're also playing in the [Bernabéu] so I think Real will win it."
— senior Kaylee Perez
Barcelona is also going into this match with some problems. While their starting squad is not lacking as many players as Real's, Barça is missing Neymar, who is one of the best forwards in the world. The problem is that, unlike Real, Barça's bench is not as reliable. Furthermore, Barça have only won one of their last four matches, and without their fans cheering them on they are going to struggle mentally. However, Barça is still an amazing team and they will surely fight harder to win La Liga now that they have been eliminated from the Champions League.
"Barça has the better team and, after getting kicked out of the Champions, I'm confident they'll fight hard to win this game," sophomore Bryan Arias said.
The Spanish Clásico is a great game to watch and never disappoints fans. This year the Clásico will most likely decide La Liga's champion, so both teams benefit greatly from a win. Be that as it may, Real Madrid will probably come away with the win as they are mentally stronger, have more depth, and play at home. Do not count Barcelona out though because their hopes to win two titles this year will be far fetched if they lose as they will be 6 points behind Los Blancos, so they have a lot to fight for. However, a win does not guarantee anything and both teams will have to keep working hard if they want to win the title.