Chelsea FC Surprises Fans with Recent Results
The Barclays Premier League is undoubtedly one of the best soccer leagues in the world. Every season, teams battle fiercely for a title that will give them glory and honor. Last season, the team that beat all the others was Chelsea FC. They were coached by José Mourinho and led by John Terry. Despite their previous success, they haven't been living up to the expectations of their fans this season. Their string of poor performances puts their reputation, and Mourinho's job, in jeopardy.
The team kicked off the season poorly by tying against Swansea (2-2). Their Champions' League debut wasn't so good either. In this tournament, they won their first game, but then they lost their second one against Porto (2-1) and then went on to tie against Dynamo Kyiv (0-0). Chelsea FC's bad performances moved on to the Football League Cup where they tied against Stoke City (1-1) and lost in the penalty shootout (5-4). These performances are making people wonder what is happening with the "best team of the year."
"I think that Chelsea isn't very good, but sometimes they decide to play well and win some games," freshman Markel Valmaña said.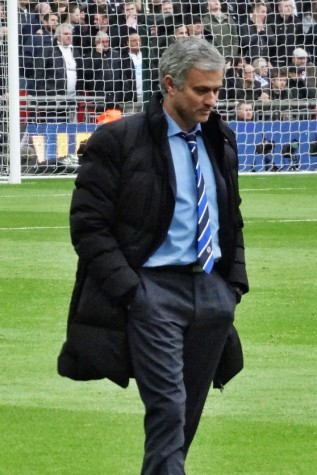 After the tie against Swansea, they lost, in their second game of the premier league, against Manchester City (3-0). However, they won their  third game against West Brom (2-3). Their win was short-lived as they lost their next game. Their games continued to go the same way – mostly losses, with a few ties and the occasional win. All off these losses have caused the team to be in 15th place. This a very dangerous spot for the team, and if they continue to play as bad, they might go down to second division. The team has to start doing better or the results will be terrible.
"I believe that [Chelsea's] performance is a reflection of how the manager has been doing so far. Although I respect Mourinho, I can't say the same about his tactics," freshman Steven Echeverria said.
Chelsea FC is great at soccer, but they have to get their act together. If the team doesn't want to lose its fans or its reputation, they have to win most of their remaining games and go back to the top of the board. If they don't do this, then Mourinho is most likely going to lose his job. Because of this, Chelsea fans and Mourinho himself will most likely be hoping for an improvement in performance.