Sushi Me Rollin' to Sushi Maki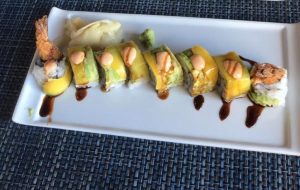 Our Rating: A+
While there are many restaurants opening up along Miracle Mile, there is one that stands out above the rest: Sushi Maki. Although it is one of many sushi restaurants, Sushi Maki is unique for it not only offers numerous unique combinations of sushi rolls but also offers rather non-traditional items, such as tacos. This establishes Sushi Maki as an iconic sushi restaurant that has locations in many of the most popular areas of Greater Miami.
Within every bite of a sushi roll, poke bowl or platter there is a burst of flavor that is incomparable to any other. No matter what you choose from the menu, you will undoubtedly crave more and more up until the point where you cannot possibly find any room in your stomach. The menu is so extensive it is rare to find someone who has tried absolutely everything on it. Therefore, only some of the most exquisite plates and beverages offered at Sushi Maki will be reviewed, although we encourage others to try as many different menu items as possible.
The Dragon Roll:
This roll is perfect for those who are still skeptical about their love for sushi. Beginner sushi eaters always love this roll seeing as it is filled with shrimp tempura, avocado, spicy mayo and eel sauce. The layer of avocado with a dash of spicy mayo really top of the blend of flavors to create the perfect roll. It can easily become everyone's go-to roll, but make sure to branch out once in a while!
Whole Foods Roll:
This roll is a perfect combination of several kinds of seafood put together, so everyone must give it a try. The Whole Foods Roll has tuna, salmon, hamachi, avocado, spicy mayo and masago; it has a savory taste with fresh avocado and a variety of fish.
"I have tasted a similar roll at other sushi restaurants, [but] this is by far the best," senior Brianna Fernandez said.
Budda Cane Roll:
This roll is a twist on the Dragon Roll, and, therefore, it is fairly similar. However, this roll brings a little more sweetness into your life as it has both mango and sugarcane soy. This roll is perfect for those who enjoy extra elements of sweetness in their sushi rolls similar to that of the Dragon Roll.
Sushi Tacos: 
These tacos are great appetizers, and Sushi Maki offers a great deal for them as well– three tacos for seven dollars! Each taco is filled with either salmon miso, yellowtail serrano or spicy tuna. The taco that contained the spicy tuna was not as flavorful as the other two tacos. Nevertheless, the tacos are still one of the best appetizers on the menu because they leave you prepared to savor your main dish. You will not regret giving these a try.
Boba Tea:
One of the staple drinks offered at Sushi Maki is the Boba Tea. It is your choice of tea with milk and sugar, as well as chewy tapioca balls at the bottom of the cup. The texture of these tapioca balls is quite unique as they are chewy yet firm, and the tea itself is creamier than regular tea.
"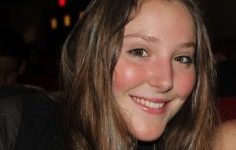 I, without fail, order the Passionfruit blended bubble tea every time I pass by on my way to work; it is irresistible and one of the better bubble teas I have tasted!"
— senior Lauren Pettigrew
Make sure to head over to this sushi hotspot that will change any experience you have ever had with sushi rolls and seafood in general. Sushi Maki has changed the way people feel about seafood since they first opened 18 years ago. If you are looking for an authentic and flavorful sushi experience, this is the place to go!