Is It Time to Change Your Go-To Music App?
Having a varied selection of music is an essential for your phone. When it's time to plug in your headphones and play a song, head over to one of the many free music apps offered in the app store to help you decide on what to jam out to. With a plethora of popular apps like the ones below, there will never be a moment of silence!
Spotify:
Our Rating: A+
An app like Spotify lets you choose from millions of songs. On Spotify, there are albums based on different moods you can choose from, which is a unique feature this app offers. Whether you are feeling under the weather or energetic, Spotify has an album fit for your mood! This app also offers premium membership, which includes ad-free music; it gives you the ability to play music offline and choose your song rather than only playing on 'shuffle' mode. Regardless of having Spotify's membership, the free version of the app gives several options that enhances your music listening experience.
"Spotify is such a neat way to listen to music according to my moods," sophomore Karla Beyita said.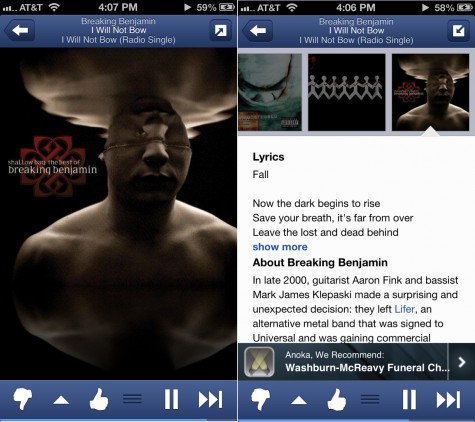 Pandora:
Our Rating: A
Pandora is a music app that many are familiar with. This useful app lets you type in your favorite artists, and create a playlist based on that artist. Pandora even gives you the lyrics of the song you are listening to. This app also gives you the ability to "thumbs up" or "thumbs down" certain songs, regardless of being a member or not; this feature helps you customize your station to fit your likes! The ads in Pandora are quite frequent, but Pandora has a high sound quality. With purchasing Pandora's membership, you can get rid of those ads.
"Personally, the quality on Pandora is great, and the fact that the stations are customized to my likes, is a plus," junior Melany Zafra said.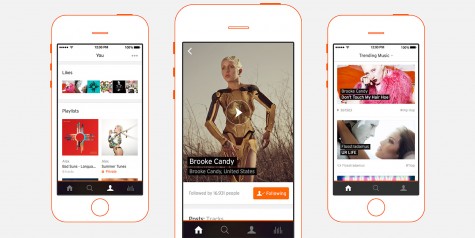 SoundCloud:
Our Rating: B+
The app SoundCloud is the place to find upcoming artists and undiscovered singers. On SoundCloud, you can find some of the best covers of songs! SoundCloud's quality is very low, but the treasures you find make up for its flaws. This unique app even provides you with the opportunity to upload your own music, whether you sang it, wrote it or just want to share your favorite song with others.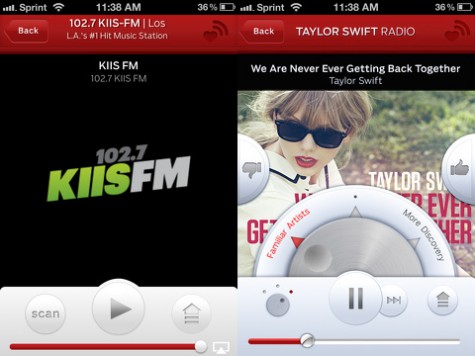 iHeart Radio:
Our Rating: B
iHeart Radio is basically a door to the world of satellite radio. Requiring internet, iHeart Radio lets you choose from stations in your own city, and even gives you options from other states! The only downside to iHeart Radio is it being a radio; this means that there are frequent interruptions from local radio commercials.
To sum everything up, Spotify is by far one of the most recommended music apps one could get. This app gives you a variety of options, and has great audio quality; so let the music play!