Disney World vs. Universal
Our Rating: Disney World- A, Universal- B+
By far, two of the biggest theme park conglomerates are Disney World and Universal. When pinned against one another, who will be the best of the two? To determine the victor of such a heated battle, the two resorts will be judged by its own unique features: the variety of parks, the hotels, the in-park attractions, the price and out-of-park activities.
Variety of Parks: The winner of this category is quite obvious: Disney World. This is due to the abundance of water parks (Blizzard Beach and Typhoon Lagoon), and the vast variety of theme park style (i.e. Animal Kingdom, Epcot, Hollywood Studios, Magic Kingdom and Disney Land). With Universal only having Universal Studios, Islands of Adventure and Wet n' Wild Water Park, it was a no-brainer to hand the prize to Disney.
Winner: Disney
Hotels: Again, another easy point for Disney. While Universal is trying to improve rather than expand, Disney is definitely making the most of it by having 30 high-class hotels. While Disney has a list that is too long to name, Universal only has The Cabana Bay Beach Resort, The Loews Royal Pacific Resort, The Hard Rock Hotel, The Loews Portofino Bay Hotel and the soon to be Loews Sapphire Falls Resort. Again, an easy decision to crown Disney as the victor.
Winner: Disney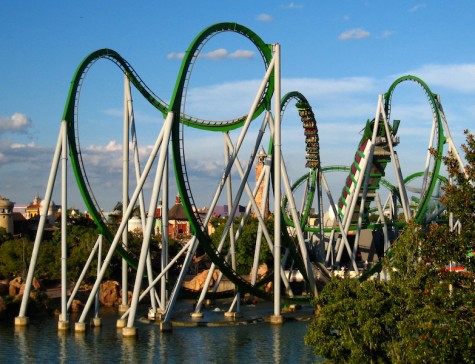 In-Park Attractions: While there is an evident difference between the amount of parks, this round we are judging quality over quantity. So in that case, the winner will have to be Universal. Don't get me wrong, Disney is great, but it targets a much younger audience whereas Universal targets a more mature crowd. Thus, its rides are more adrenaline-oriented and scarier to ride on.
Winner: Universal
"I prefer Universal, hands down. It is better for high school students and the parks are just better for me at least. For the field trip, it was Magic Kingdom so I didn't pay; but if it were Islands, I would've paid the first day," freshman Gabriel Martinez said.
Price: While both attract different audiences, there is little to separate the two, with both Magic Kingdom and Universal Studios having the lowest price plan at $100.
Winner: Tie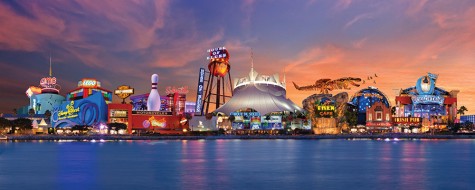 Out-of-Park Activities: It's not just the inside that counts; while the two have been pretty much neck and neck, this is the deciding factor. On one side of the ring, Disney has Downtown Disney, The ESPN Wide World of Sports and the Disney Boardwalk. On the other hand, Universal has City Walk and its own performing Blue Man Group. But in the end, they both have equally good and bad qualities, so this one is a tie.
Winner: Tie
It seems Disney barely held on to its early lead, winning over Universal by only one point. With so much competition as to where one should vacation in Orlando, maybe this article will help decide which one is better for you.