How the Cavaliers Celebrated Mother's Day
Mother's Day is a celebration to honor motherhood and the influence of mothers in society for everything they do. It is celebrated on various days in many parts of the world, most commonly in the months of March and <ay. It can sometimes be very hard to pick what to do on this special day, so here are some things you can do to celebrate Mother's Day.
---
A Day At The Beach
Fun in the sun, no worries or stress and a day well-spent with your mom. Pack a cooler and some tasty snacks and head out for day at the beach! Go to a family-friendly beach or even rent a hotel to stay in for the night. Enjoy a nice barbeque, then embrace your adventurous side and go kayaking, paddle-boarding and snorkeling. Bring a beach ball and give your mom all her gifts and have a great time in the Sunshine State. Take advantage of the warm weather and spend a day relaxing at the pool. Make it even better with pool float.
"For Mother's Day, I went to a Latin restaurant along the beach with my mom. It included a show which really connected us to our heritage as well as to each other. I had an amazing time celebrating my mom and everything she's done for me to this day. I love her so much and was so glad to spend such an astonishing experience celebrating Mother's Day with her," freshman Lendy De La Cruz said.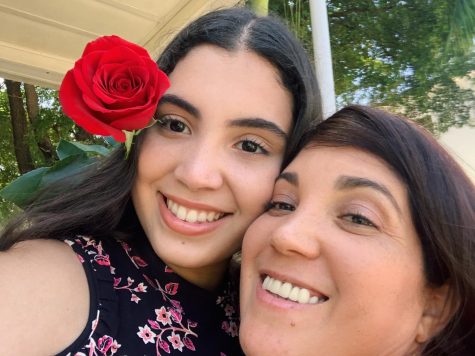 Dinner or Brunch
Have a nice dish and take advantage of ordinary brunch specialties. It is crucial to reserve ahead of time to avoid having to wait for a while. Go to a homey and quiet restaurant with a lively beachfront view. Treat your mom to her favorite place; surprise her! Mother's Day wouldn't be complete without something as sweet as your mom. If your mom loves to bake , whip something up for her or even with her because baking brings people closer together. Making her some breakfast in bed to let her sleep in is also a heartfelt way to show your appreciation.
"My mom and I went to her favorite restaurant. It was a Chinese buffet that we have always gone to for her birthday and this year she was really eager to go sooner, mostly because she really did not want to cook for Mother's Day. We also dressed up and took pictures outside our house beforehand to post on Facebook, too. My mom and I are like a little mother-daughter duo," freshman Laura Hernandez said.
Throw a Party 
Throw a Mother's Day party at home with close family members and play board games while dancing to music and having a good time. This is a good option if you have a big family. Enjoy some food and gift your mom with this special celebration. Do not allow your mom to clean up or do any of the work because the day is all about celebrating her and everything she does. Enjoying a simple game of dominos and dancing with your mom can also provide for great bonding time.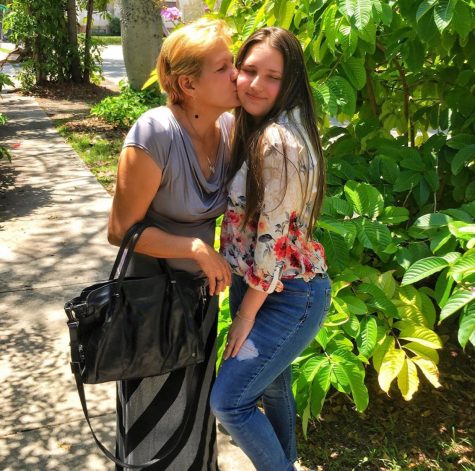 Spa Day
If your mom needs some time to decompress, book her an appointment to get a pedicure and manicure. Having a spa day is the best way to stay relaxed and calm during a busy week. It's a great way to forget about everything else and destress for the day while sharing meaningful conversations with your mother.
---
All in all, enjoy your mom and thank her for everything that she does  for you. These are only a few of the many ways to celebrate everything your mom does, but feel free to take these activities and add a unique twist that you know your mom would love.