Google Stadia: A Game Changer?
In its short but rich history, Google has always been the first and best at what it does. Be it browsers or search engines, the tech giant has always been a step ahead with a superior product. However, with the recent explosion of video gaming as a commercial enterprise, including an expected one billion dollars in the esports industry over the next year, many companies not usually associated with gaming have tried jumping on the bandwagon. For instance, Facebook recently added many features to its base platform to profit off of video game players and streamers. In a similar manner, Google is formally joining the ranks of companies succumbing to the new fad with its new product, Stadia. This new product, as have countless before it, claims to be "revolutionary" as it would enable virtually any game to be played off of any compatible device, from smartphones to low-end laptops. Stadia works by doing the actual processing for the game off Google's own servers, then streaming the video output to the receiving device. In concept, this is a great idea, opening the door for more people to enjoy games without being hit with the high entry cost of a console or gaming computer. However, a similar product from the industry Nvidia named GeForce Now has been doing the same thing for years.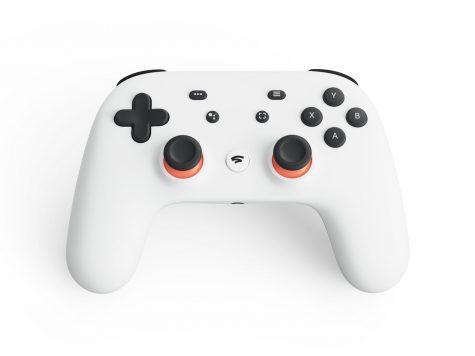 To be fair, GeForce Now (GFN) has only recently begun to accept people into their closed beta, but those who have been accepted are more than satisfied with the product.
"I've used GeForce Now quite a bit and it's given me a stable gaming experience every time with very little lag," junior David Delgado said.
Stadia, on the other hand, showed minimal but noticeable amounts of dropped frames in its demos at this year's Game Developers Conference in San Francisco. While a few dropped frames might not seem like a huge deal, it absolutely is because not only were the demos done in San Francisco, near Google HQ and many servers, meaning minimal lag and signal interruption, but also because the demos' results came after Google's painstaking efforts to make sure Staida ran smoothly for the conference. If it can't work perfectly in a controlled environment directly overseen by Google, how could the product be relied upon to work as intended in personal home use?

"Stadia sounds like a cool idea, but I don't see it going anywhere because GeForce Now already does the same thing," junior Brian Mena said.
Despite this, some may say that the sheer amount of servers Google has as a major data processing company could give it a leg up over GFN in terms of user input to visual output lag. While this may be true, Google has a lot of work to do. Set to release later in 2019 and boasting the ability to launch AAA games from YouTube in a browser, Stadia has a long way to go to really be "revolutionary" from the barely par performance it gave in March.
About the Contributor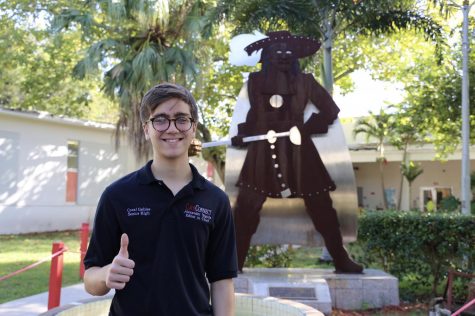 Alexander Yagoda, Co-Editor-in-Chief
Alexander Yagoda is a senior in the International Baccalaureate (IB) program at Coral Gables Senior High School and is excited to start his fourth year...