La La Land
Release Date: December 9, 2016
Director: Damien Chazelle
MPAA Rating: PG-13
Starring: Ryan Gosling, Emma Stone
Our rating: A
With a plot as simple as two aspiring artists falling in love, who would have predicted La La Land to break the record for most Golden Globes awarded to one movie? Sebastian (Ryan Gosling) is a jazz singer performing and playing nothing but mainstream songs in dull bars, while Mia (Emma Stone), an aspiring actress, spends her days serving lattes to movie stars.  As the movie progresses, tough decisions are made and Sebastian and Mia begin to face problems with their affair.
"La La Land is a modern musical that explores the love life between a jazz singer and an aspiring actress.  The movie really spoke to me because I love musicals and love stories, and a mix between the two was a dream come true!  Both Emma Stone and Ryan Gosling were great and I really felt the emotion being portrayed through the screen by both actors.  The musical numbers were also great and I even bought some of them on iTunes," sophomore Oliver Canosa said.
La La Land redefines musicals, by allowing the audience to connect with the characters on a deeper level.  Falling in love is something everybody experiences and it has left millions of viewers stunned by the authentic portrayal of Mia and Sebastian's relationship.
"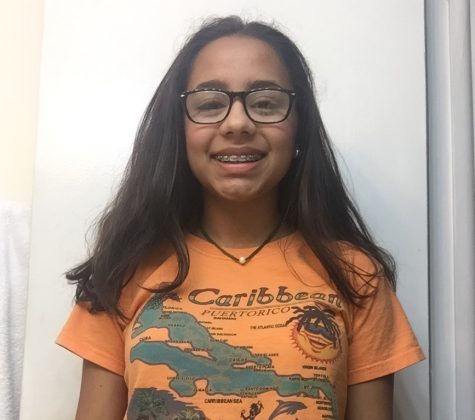 "La La Land was a dream fantasy though I wish there would have been a happier ending."
— Emily Espinoza
While the plot is simple, the characters never bore the audience. The director, Damien Chazelle, clearly favors Sebastian over Mia, however Emma Stone does not fail at bringing her character to life, she does more for Mia than Chazelle does for her during the entire movie. Their intricate personalities is what keeps the movie alive and fresh.
Overall, La La Land reinvented the way modern musicals are viewed. While the musical component was great, the story was just as good.  Not only do Emma Stone and Ryan Gosling bring award-worthy performances to the big screen, but the intrinsic dances and stunning jazz performances make up for any shortcomings the movie may have had.