Gablettes Win First Place at Regionals
Coral Gables Senior High's dance team, the Gablettes, recently went toe-to-toe with rival school dance groups from throughout the region in the National Dance Alliance competition. They competed in the Varsity Jazz, Varsity Kick and Junior Varsity Kick categories. The Gablettes won first place for Varsity kick with a routine to the song "Come Sail Away" by Styx and Junior Varsity Kick with a routine to the song "Geronimo" by Sheppard. They also secured the second-place spot for Varsity Jazz with a routine to the song "Belong" by Cary Brothers.
In previous years, the Gablettes would normally go to competition in person. At these contests, the team would perform routines live in front of a panel of judges and then be scored and placed accordingly. Unfortunately, due to COVID, this is no longer possible. However, if there is one thing Cavaliers have learned to do since the start of this pandemic, it is to adapt. With that being said, to make these events possible, teams like the Gablettes were provided the opportunity to film their routines instead. Video submissions were filmed on the Gables campus and then sent to the adjudicates for review.
"
Even though it is challenging to do competitions virtually, I believe that doing it virtually is safer and better than not doing any competition at all. "
— freshman Tamya Wallace
In order to film the routines, the Gablettes used the space afforded to them in the Gables gym. The team had until Feb. 17, by which they had to officially submit the final version of the routines. Although the group did not have an unlimited amount of time in which they could film, they took advantage of the virtual situations to film more than one take in order to get the best performance possible.
They taped each routine anywhere from one to three times, depending on how well the video came out on the first take. This allowed them to have various videos to choose from, a means of ensuring that their submission was one the team could be proud of. In a normal competition, the dancers would feel the stress of performing in front of a live audience and the pressure of having to get the routine perfect the first time. Under these circumstances, they instead performed in front of coaches that have seen the routine multiple times, and have more than one chance to get it right. Although the mood is still tense as individual members focused on not letting their fellow dancers down, at the very least they were relieved of the anxiety of performing at an in-person competition.
Despite the fact that the Gablettes are no longer performing routines live, they continue to wear masks while practicing and filming. One thing that has not changed for the Gablettes this year is the preparation process. Even though they are present at all activities and events on the Cavalier campus, this in no way means that they are becoming more lax in their training. Members must still prepare and practice the routines nonstop, meaning practicing after school every day for three to four hours in the Gables auditorium. During these practices, they prioritize safety by following COVID-19 regulations while simultaneously learning and perfecting choreography in order to represent the school well.
"The virtual competitions are not as fun and you do not get the same rush of adrenaline as you do when competing in person. However, with COVID, these competitions are much safer. Although we are unable to compete in person, I am glad to still have the opportunity to compete even though we have to film routines and wear masks," freshman BrittneySue Villa said.
Even though competitions are not the same this year and the Gablettes may not be performing in front of large audiences that get their adrenaline pumping, they continue to practice, film and submit performances, and even win awards due to their determination. Although these virtual events could never compare to the usual in-person contests, the Gablettes have proved that they can dance their way to first place at regionals.
About the Contributors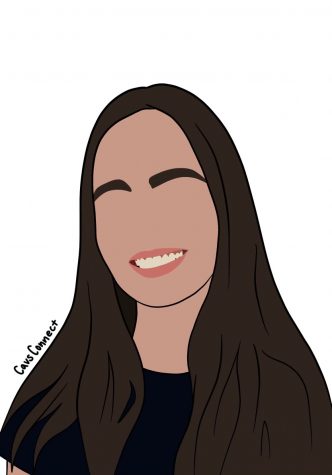 Audrey Lezcano, CavsConnect Staff Writer
Audrey Lezcano is an incoming freshman in the International Baccalaureate program. She is excited to start her first year as a Cavsconnect staff writer....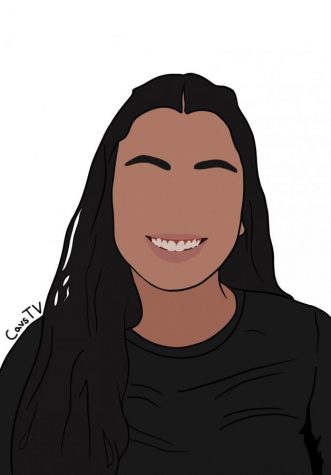 Melanie Ozuna, CavsTV Co-Editor-in-Chief
Melanie Ozuna is a rising senior currently enrolled in the International Baccalaureate (IB) program here at Coral Gables Senior High. Melanie first discovered...