The Work Is Worth it: The Gablettes take the stage at NDA
Gables' award winning dance team, the Gablettes, faced the stage once again at the National Dance Alliance (NDA) competition on Thursday, March 5th. NDA trains dancers from middle school level to college level and holds competitions for dancers all around the country. The Gablettes prepped for Friday's preliminaries in hip hop and ended up getting 16th place, just one place away from making it to finals. That night they practiced for contemporary and kick which they performed at preliminaries on Saturday.
The team made a couple of changes to perfect the dance in the hotel parking lot with 40-degree weather. Tensions were high; there were teams practicing all over the hotel and everyone wants to be the best. Saturday morning the Gablettes competed for their Kick routine and received 92 points as their overall score, the Gablettes received 3rd place in the category. The second place went to the Rancocas with 93 points and Smithtown was first with 94 points.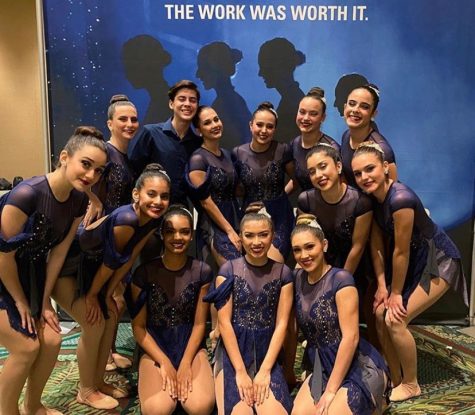 Around 12 pm they had Contemporary preliminaries, and qualified for finals, placing 21st out of 56 teams in the category. Finals were Sunday where they received 3rd with 92.77 points in Kick and 20th place in Contemporary with 88 points.
After finals, the team had a family night where they went to eat wherever they wanted as long as everyone got back to the hotel by 11 pm. That Monday, they went to Universal and Islands of Adventure before heading back to Gables.
This year's competition took place in Orlando at the Royal Caribbean Orlando resort where 2600 dancers from 30 different states attended to compete for the national title. There are various categories in the competition that vary from Jazz to Hip-Hop. The venues are set up with two stages and two rows of judges to critique each dance to the fullest extent.
"Being a senior and going to my last nationals was definitely a bittersweet moment. I am eternally grateful for being able to dance on that stage alongside my teammates for the last time. It was definitely an unforgettable feeling that I'd do all over again if I could," senior Chris Cáceres said.
Our dancers have been practicing for hours on end over the last several months for this competition. There was practice every day for about 6 months to perform a 2-minute routine one day at nationals. The Gablettes put all of their commitment, hard work and sweat into these routines to make sure everything was perfect. The dances had to be clean, sharp and engraved into their memories to ensure there is zero room for error. The movements of fifteen people ended up looking like one.
Jazz and Kick were a priority in practice since last summer and hip-hop took longer since music is provided by the competition. They have practice from 2:20 until 7 without including their 8th-period elective which is dedicated to rehearsing. Their motto is "practice doesn't stop until you are on that stage".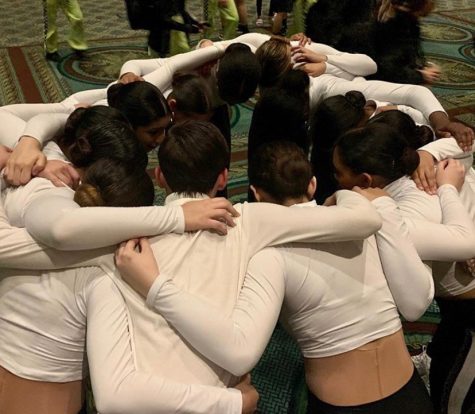 "We were hoping to come home with a national title and although we only came close to that, I couldn't be prouder of what we accomplished. It was so exciting to get on that stage just like it is every year, yet I am sad that it was my last time. I am so grateful for my team and so honored to be apart of it, I can not wait to see what they do next," senior Alessia Casas said.
The team received the feeling of accomplishment and a moment of "we finally did it" as they got off the stage. Without hesitation, the team came together for a group hug knowing they did the best they could and gave their all on the dance floor.
Their biggest achievement of that weekend was winning 3rd in the nation out of many other amazing teams and there is no doubt the Gablettes will only go up from there.