Chaos in Colombia and How It Is Affecting Students and Their Families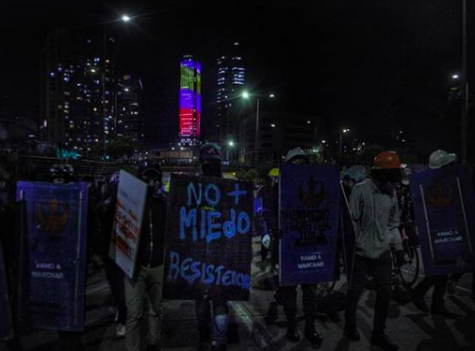 After the presidential election on May 27, 2018, President Iván Duque Márquez has been attempting to apply laws that violate the human rights of Colombian citizens, inciting protests that have become increasingly violent and dangerous.
For decades, Colombian citizens have been struggling with a lack of proper healthcare and education along with internal governmental corruption that Marquez promised to solve.
However, after his campaign triumphed over rival candidate Gustavo Petro, he has done the opposite of granting his people's wishes. Within six months in office, Márquez has enacted laws that would lower minimum wages, raise the retirement age, decrease pensions for elders, and do nothing to address the issues in the Colombian educational and health care systems.
As a result, on Nov. 21, millions of Colombian citizens throughout the country staged a pacifist national strike,  advocating for civil rights in the hope of a better Colombia for generations present and future.
However, thousands of criminals took advantage of this national strike and began destroying property, stealing and even murdering people.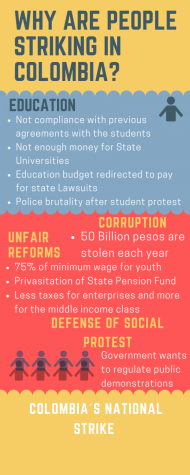 In addition, the Colombian authorities also lacked pacifist sense and shot gas bombs into crowds of protesters, causing the deaths of many Colombian citizens throughout the country. The law enforcement and criminal issues resulted in a total of 273 injured and 3 dead.
As 83% of Coral Gables Senior High student body consists of Hispanic nationalities, a considerable amount of students and their families are affected by this issue.
After these National Strikes were announced, many flights to Colombia were canceled due to the outgoing chaos occurring in main cities. According to Avianca, one of the most well-known airlines traveling from or to Colombia, the Central Union of Workers opposed working in order to protest across Colombia on the national strike to fight for labor and pension reforms.
Even though this evolved into a protest that stood against President Ivan Duque, the air traffic controllers have announced that they not only participated in the strike, but they were not available to work on the day of November 21, 2019. Flight disruptions such as delays and cancellations affected anyone that was planning to travel to Colombia on those following days.
The protests were scheduled in Cartagena, Cali, Medellín, Bucaramanga and Bogotá and were expected to begin at nine o'clock. During these dates, some Cavalier families were traveling to or from Bogotá and were affected by this disruption.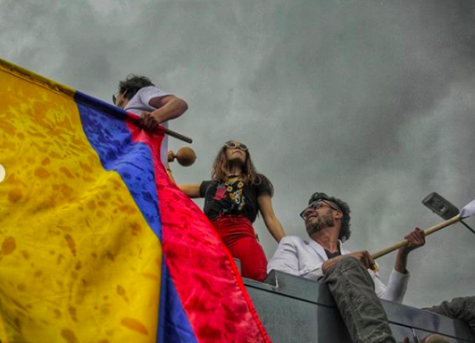 "On the day of the National Strike, my brother was in the airport alone waiting for his flight that was headed to Colombia. The flight was canceled, and he was stuck in Panama on his own. He is younger than me and my whole family was worried about him. He eventually had to wait until another flight was rescheduled but since then I and my family do not plan on visiting Colombia anytime soon. The situation is very hard right now and the family I have that lives there have to stay inside their homes most of the time in order to avoid danger in the protest," senior Daniel Pobero said.
Many Colombian and Venezuelan students are facing complications that have created concern for their family members that are left behind in Venezuela or Colombia. Many cannot travel to Colombia or communicate with their families as the constant violence is dangerous.
The events in Colombia also affect Venezuelan immigrants who are fleeing due to fear of constant persecution. The hate towards Venezuelan immigrants even became greater during the National Strike. The Colombian Government deported 59 Venezuelan immigrants allegedly linked to the looting and disturbances recorded after the first day of the national strike.
The increase of violence led to the Colombian government being overthrown and a wave of robberies and other crimes during the chaotic time. Many videos were posted on social media sites including Tiktok, Instagram and Snapchat televising people breaking into other people's homes, murders, robberies and destroying public property. This safety issue has created worries for students who have family back home and can do nothing about the situation.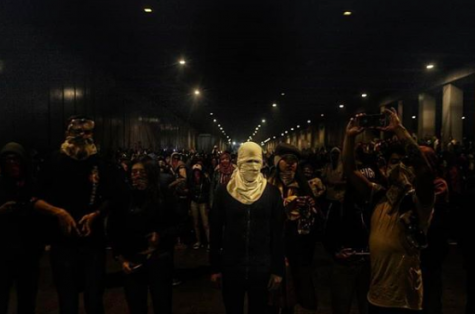 "It is no longer safe to freely roam in the streets without being worried that something bad might happen to your family. My parents are no longer calm but worried that our family back in Colombia might be in danger. We are no longer guaranteed the safety of our family members and the continuous political issues shouldn't justify the conflict that is going around in our country," sophomore Isabella Toledo said.
Many more protests continue to occur against police enforcement and the politics of Colombia. As these protests are not only occurring in Colombia, citizens are standing up for what they believe they deserve.