This Week in News: March 4-11
This week has been extremely eventful, both on the local and international scale. Some of the most important things that happened this week are:
Local News:
Little Havana was celebrating during the Calle Ocho Music festival! On Mar. 10, different Latinx artists performed and showed off their culture for a day of reggaeton and more. This year, a Colombian singer named Fonseca was crowned King of Carnaval Miami 2019.
This tied in with the previous weekend's Carnaval on the Mile art festival. The festival, held on Miracle Mile, also celebrated Latinx culture by exhibiting works and booths by many artists from Latin American countries.
Miami was not chosen to hold the 2020 Democratic convention. It was announced on Mar. 11 that Miami was the runner up to Milwaukee, whose pitch convinced Tom Perez, the Chairman of the Democratic National Committee. Many people representing Miami worked very hard on the proposal, but sadly, the city was not chosen.
"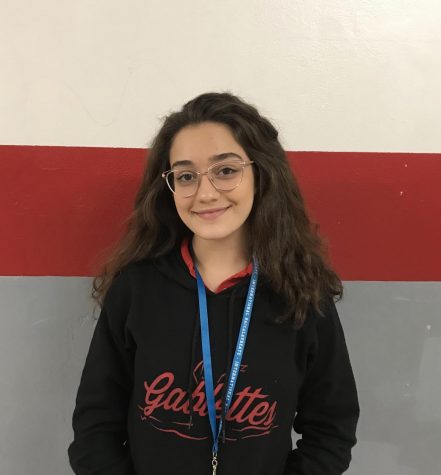 It's hard to process that the country I used to go to for vacation now has people left dead on the streets. In all honesty, I feel guilty for talking about the crisis and expressing a personal concern when I live here, out of harm's way, and the rest of my family is actually stuck in the crisis,
— freshman Paulina Texier
National News:
President Donald Trump released his budget proposal for the coming year on Mar. 11, which has become extremely controversial. Altogether, the budget accounts for a record 4.75 trillion dollars. However, many people are upset about the distribution of money. This proposal adds 8.6 billion dollars to spending for the border wall and reduces the slim margin of funding for education. Although the budget is controlled by Congress, the President's budget shows his wall-focused and business-oriented priorities for the rest of his term in office.
Throughout the week, there were almost three dozen tornadoes that killed 23 people in the state of Alabama. Two major tornadoes hit only one mile apart from each other on the same day. It is rare, but in an outburst like so, experts say it is possible. These twin funnels wreaked havoc on several small towns within the state. Vigils have started being planned for the lives lost as a result of this tragedy.
"Although Wisconsin was a key state that Democrats lost ground in during 2016, the DNC should have prioritized the infamous battleground state that is Florida. The type of traction Miami offer to more effectively mobilize Latino voters and our large NPA [no-party affiliation] base is now lost by placing the convention up north," sophomore Aya Hamza said.
International News:
As of Mar. 12, Venezuela is still in crisis because of the declaration of presidency by Juan Guaido while President Maduro is still in power. This has lead to major catastrophe in Venezuela, where citizens are living their day-to-day lives in complete darkness and electricity without power nationwide. Food and water are becoming scarce and there is no particular end in sight. The U.S. sent over trucks with humanitarian aid but along the way, they were set on fire by sources that remain unclear.
An Ethiopian Airlines plane crashed on Mar. 10, killing 157 people. These devastating fatalities are part of one of two Boeing 737 MAX 8 planes to crash in the past 5 months. In the days following the crash, two-thirds of these planes have been removed from flight by countries such as the United Kingdom and New Zealand. The U.S. Federal Aviation Administration (FAA) has not yet made a decisive action about the planes and they are still being used by many commercial airlines.