CAF&DM Students Travel to the Windy City for NSPA
The National Scholastic Press Association (NSPA) is a nonprofit organization that was founded to serve as a resource for young journalists that want to further understand the intricacies of journalism; it hosts high school journalism events across the nation. Students from 45 different states, England, Canada and China traveled to Chicago with their publications for the semi-annual NSPA convention to refine their skills in scholastic student media. Among them were students from the Communication Arts Film and Digital Media (CAF&DM) academy, attending the conference that took place Nov. 1 – 4.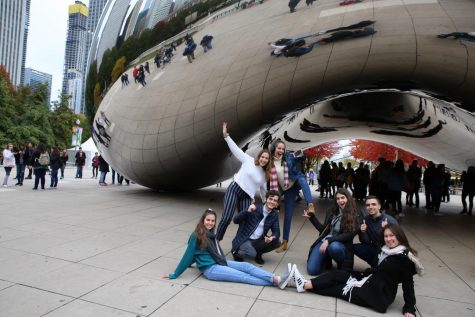 Upon arrival, students had the opportunity to attend the convention's opening ceremony. The keynote speaker was Pete Souza, a photojournalist that documented President Barack Obama's time in the Oval Office. In 2017, Souza published a book called "Obama: An Intimate Portrait" which contained the photographs he took of the President during his time in office. Many students were thrilled to get the chance to meet him and hear him speak about his own journalistic career.
"NSPA has given me insight on data journalism and studying new trends. It has been more of a learning experience than the other conferences I have been to," senior Audrey Weigel said.
During the convention, several different sessions were offered in order to accommodate the various media platforms in attendance. The sessions were led by specialists who shared their in-depth expertise, presenting information through real-world applications in hopes of improving student media practices. Students from CAF&DM took notes at these sessions and plan to implement this acquired knowledge in their own publications.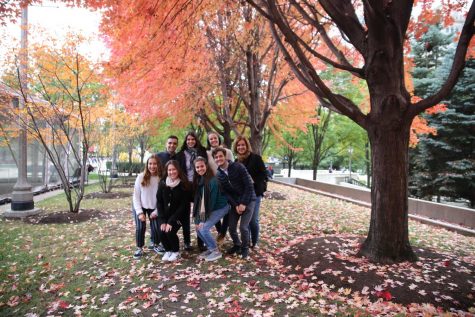 "I think that my overall experience at NSPA has been an incredible experience. I was able to meet a copy editor from the New York Times and I learned about her experience on how she got into journalism. Another one of the sessions I went to was about an ESPN reporter who wrote a story on Michael Phelps' overdose although many journalists didn't want to write the story, he did, and those are the qualities I want to have when I'm older and become a journalist," sophomore Madeline Cohen said.
With an abundance of sessions to choose from, CAF&DM students were able to gain significant insight into the journalistic process. Many students at the event were inspired by the specialists in attendance; this inspiration will allow for improvement of the publications on-campus.  This unforgettable experience was in part thanks to the Friends of Gables High who subsidized the cost of the trip for CAF&DM students, allowing them to truly maximize the experience offered by NSPA in order to better the school's approach to student journalism.