Journalists Jump for Journalism Day
Every year, student journalists from around the district gather at Florida International University for a day-long conference centered around the journalism industry. Informational sessions were held on a variety of journalistic topics, ranging from how to improve general photography to the lawful rights of student journalists. In addition, there were several on-the-spot writing competitions and many more prejudged events for filmed and digital media.
Of those, the Coral Gables Cavaliers took home a healthy serving, with our star champion Ruben Escobar leading the charge. He earned an award for the on-the-spot creative writing contest and won one of the prejudged events as well.
"I had a lot of fun at J-Day, I won an award for sports photo and won third place at the creative writing contest, which was really interesting because I've never written for creative writing and the lessons, in general, were very informative. I learned a lot about layout and design and I learned how to improve my video making skills," junior Ruben Escobar said.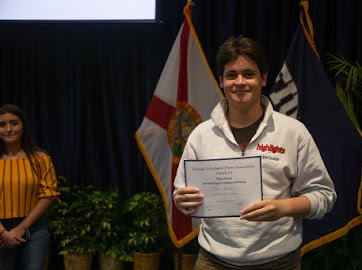 Not only did students from Gables compete in and win several competitions, but they learned how to improve areas of their publications. Junior Alexander Sutton took his selfie of the day there, which made the whole audience roar with enthusiasm.
"This might be the biggest selfie Alex [Sutton] has ever taken and boy, was it cool to be in it," junior Dilan Denham said.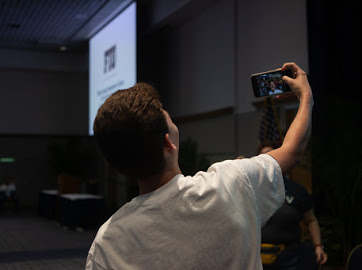 The testimonies that were given above perfectly encapsulate the essence of J-Day, a day for both adventure and journalism.
Coral Gables Winners
Highlights
All Florida- Food Writing – Alexandra Torres, Alexander Sutton, Melanie Nunez, Arianna Pena
On the Spot News Writing- First Place – Mathilde Requier
On the Spot Feature Writing-Second Place – Alexander Sutton
On the Spot Creative Writing-Third Place – Ruben Escobar
Gables Live!
Honorable Mention – Sports Photo – Ruben Escobar
Honorable Mention – Multimedia Event Coverage – Gabriel Wagner, Isabella Osorio, Nataly Leiva
Catharsis
All-Florida – Deadline Short Story – Tatiana Batista
Excellent – Deadline Short Story – Devon Rall
Excellent – Deadline Short Story – Isabella Flores
Honorable Mention – Literary Magazine Spread – Adriana Torres
Cavaleon 
Excellent – Deadline Short Story – Diana Monteagudo
Excellent – Deadline Short Story – Madeline Cohen
On the Spot Creative Writing First Place – Samantha Correa
On the Spot Newswriting Third Place – Chris Brazda
About the Contributor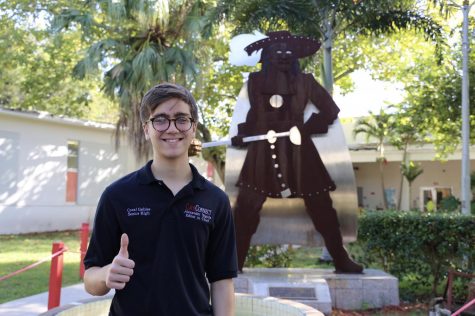 Alexander Yagoda, Co-Editor-in-Chief
Alexander Yagoda is a senior in the International Baccalaureate (IB) program at Coral Gables Senior High School and is excited to start his fourth year...