An Alternative Approach to your Typical UPS Truck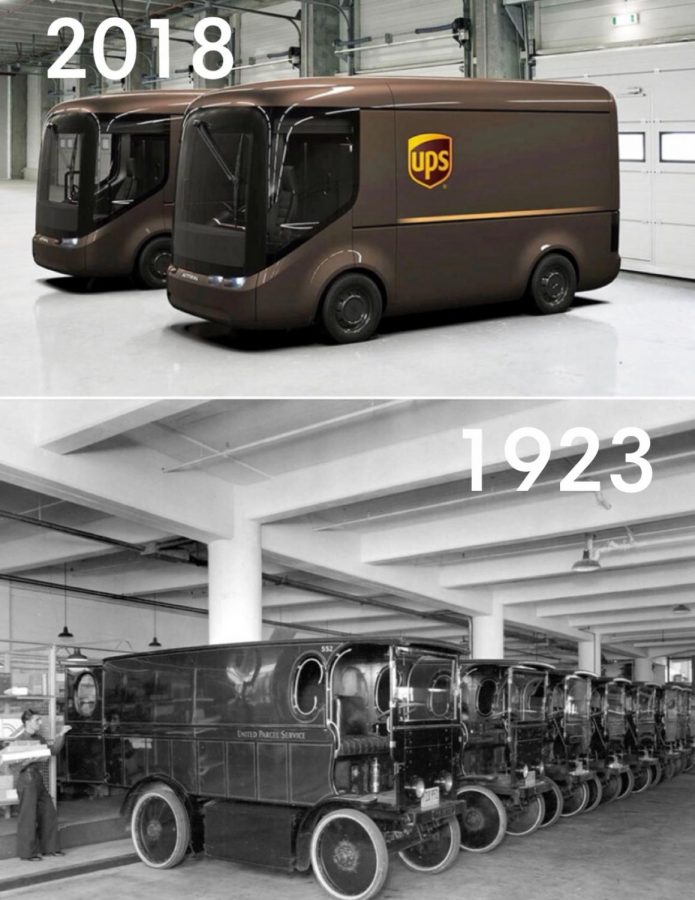 The United Postal Service (UPS) has become one of the largest worldwide delivery systems over the past century, making millions of deliveries every day. Since 2016, they have worked alongside a vehicle manufacturer, Arrival, to re-innovate their trucks completely by incorporating additional safety and convenience measures. This partnership with Arrival has allowed UPS to manufacture almost 35 electric trucks that can travel up to 150 miles on a single charge. As of now, these electric trucks are expected to be deployed in London and Paris in order to test out their newly integrated features on the road.
What was once a small local delivery company founded by James Casey in Seattle, Washington in 1907 with just 100 dollars has become one of the largest delivery systems in the world. When the company began, most employees delivered packages on foot or used bicycles for trips not within walking distance.
"UPS working alongside Arrival can be seen as a marketing propaganda due to the fact that this new innovative twist that they have incorporated into their trucks has recently attracted more people to the company," junior Sophia Martinez said.
UPS introduced the idea of manufacturing electric trucks in 2001 and has since then deployed almost 300 electric trucks around the United States and Europe. They have invested almost $750 million on alternative fuels and have since worked with Workhorse Group to send out 50 plug-in electric trucks to be used throughout Georgia. The initiative to work with these types of trucks was to establish a safer and more efficient driving experience as well as reduce atmospheric pollution. They have been able to apply these features through their Advanced Driver Assitance System and through the trucks' advanced display.
"It's great to see that UPS is going a more eco-friendly approach when it comes to the design of their trucks. The fact that these type of vehicles will one day be seen through our neighborhood is a pretty cool concept to think about," sophomore Brian Sarria said.
As UPS has taken initiative in exploring alternative and more efficient ways of manufacturing their trucks, other delivery systems have followed in their same footsteps. For instance, as of March 2018, FedEx had ordered about 20 Tesla semis to further expand their deliveries in a safe, efficient manner. In addition, for the past two years, FedEx has integrated the use of electric vehicles to incorporate an eco-friendly approach which has caused them to deploy more than 3,00 electric trucks.
Despite this, there have not yet been any plans to use the Arrival electric trucks in the United States. UPS hopes to have them out in the streets of London and Paris by the end of 2018 and continue to make innovations to their delivery system in the future.
About the Contributor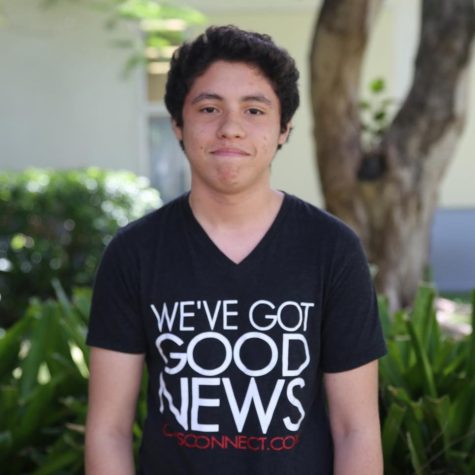 Miguel Lemus, Staff Writer
Miguel Lemus is a junior in the International Baccalaureate (IB) program at Coral Gables High School.  Lemus is excited to see what the school year will...