Recap: March 28 – April 3
Hang on for a minute...we're trying to find some more stories you might like.
International Affairs
"An EgyptAir plane flying from Alexandria to Cairo was hijacked and forced to land in Cyprus on Tuesday by a man with what authorities said was a fake suicide belt, who was arrested after giving himself up. The passengers and crew were unharmed. Eighty-one people, including 21 foreigners and 15 crew, were on board the Airbus 320, Egypt's Civil Aviation Ministry said in a statement."
"President Obama's "syrupy" words about brotherhood and shared history, and his call to leave behind the enmity of the past, were enough to give Cubans "a heart attack," former president Fidel Castro said Monday in his first public response to Obama's visit to Cuba last week. "We don't need any gifts from the empire," Castro wrote in a scathing article, addressed to "Brother Obama" and published in Granma, the Cuban Communist Party newspaper. His words were in stark contrast to the feel-good atmosphere of Obama's three days on the island, where he held a news conference, attended a baseball game with current President Raúl Castro, and delivered a major address."
"An overpass collapsed Thursday in the Indian city of Kolkata, crushing vehicles below it, killing at least 22 people and leaving dozens more missing, authorities said. Maj. Gen. Anurag Gupta, from India's National Disaster Management Authority, told CNN early Thursday evening that authorities didn't then know how many people were driving across the bridge when it fell or how many more remained trapped."
"North Korea fired a short-range missile into the sea and tried to jam GPS navigation signals in South Korea on Friday, Seoul officials said, hours after U.S., South Korean and Japanese leaders pledged to work closer together to prevent North Korea from advancing its nuclear and missile programs."
Domestic Affairs
"There was chaos in the U.S. Capitol Complex on Monday when police shot and wounded a suspected gunman in the visitors center. The entire complex was immediately locked down as police raced inside and terrified tourists ran for cover. "Police appeared out of everywhere and they were screaming, 'Run for it! Run for it! Run up that ramp!'" said witness Jill Epstein. The shooting occurred shortly after 2:30 p.m. after the man set off an alarm while going through a metal detector and "drew what appeared to be a weapon and pointed it at a police officer," Capitol Police Chief Matthew Verderosa said."
"A volcano on the Alaska Peninsula, 600 miles southwest of Anchorage, erupted Sunday afternoon and sent ash 20,000 feet into the air.The Alaska Volcano Observatory said on its website that the alert level had risen to warning and the aviation color code to red for the Pavlof Volcano, on the Alaska Peninsula about 30 miles northeast of the community of King Cove, and 36 miles from Cold Bay. The fresh eruptions, reported Sunday afternoon, raised the alert level from normal and the color code from green."
"Two transgender people and a lesbian law professor at N.C. Central University filed a lawsuit in federal court early Monday challenging North Carolina's new law that bans local governments from passing local anti-discrimination ordinances and dictates that transgender residents use the public restrooms of their biological sex. The legal challenge, announced Monday by representatives from the ACLU of North Carolina, Lambda Legal and Equality NC, added more backlash over a law that within days of its adoption has drawn strong opposition from major corporations, professional and college sports organizations and the White House."
"President Barack Obama commuted the prison sentences of 61 people who were serving time for drug offenses, the White House announced Wednesday, furthering his push to reform what he sees as overzealous sentencing laws. To highlight his efforts, Obama spent an hour Wednesday afternoon having lunch with former prisoners whose time behind bars had been shortened."
"Two people died in an Amtrak train crash near Philadelphia on Sunday morning, Pennsylvania Emergency Management Agency spokeswoman Ruth Miller said. Amtrak said 31 people are being treated at hospitals for non-life-threatening injuries."
About the Contributors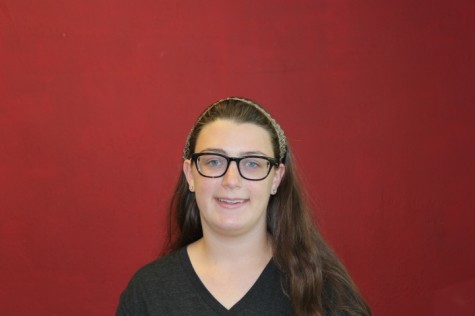 Sophie Feinberg, Editor
Sophie Feinberg is an IB senior excited to be a part of the hardworking team that is CavsConnect. Though soft spoken, she enjoys putting her words...