Recap: March 21 – 27
Hang on for a minute...we're trying to find some more stories you might like.
International Affairs
"The Islamic State militant group (ISIS) has claimed responsibility for twin attacks that have left at least 30 people dead following a suspected suicide bombing at a Brussels airport and an explosion at a metro station in the Belgian capital. Two blasts hit the departures hall of Zaventem airport just after 8 a.m. local time on Tuesday. Shots were fired and Arabic was shouted beforehand, according to Belgian news agency Belga."
"US President Barack Obama has invoked "a future of hope" for Cuba in an unprecedented live TV address delivered from the Grand Theatre in Havana. Mr Obama said he had come to Cuba "to bury the last remnants of the Cold War" after decades of conflict. He told Cuban President Raul Castro that he did not need to fear a threat from the US nor from "the voice of the Cuban people". Mr Obama is the first sitting president to visit Cuba in 88 years."
"Israel's Cellebrite, a provider of mobile forensic software, is helping the U.S. Federal Bureau of Investigation's attempt to unlock an iPhone used by one of the San Bernardino, California shooters, the Yedioth Ahronoth newspaper reported on Wednesday. If Cellebrite succeeds, then the FBI will no longer need the help of Apple Inc (AAPL.O), the Israeli daily said, citing unnamed industry sources. Cellebrite officials declined to comment on the matter."
"A survivor hidden in a tree says he watched Boko Haram extremists firebomb huts and heard the screams of children burning to death, among 86 people officials say died in the latest attack by Nigeria's homegrown Islamic extremists. Scores of charred corpses and bodies with bullet wounds littered the streets from Saturday night's attack on Dalori village and two nearby camps housing 25,000 refugees, according to survivors and soldiers at the scene just 3 miles from Maiduguri, the birthplace of Boko Haram and the biggest city in Nigeria's northeast."
"A truck bomb at an Iraqi checkpoint south of Baghdad killed at least 60 people and wounded more than 70 on Sunday, medical and security officials said, and Islamic State claimed responsibility for the blast. The suicide attack, involving an explosive-laden fuel tanker, is the second deadliest this year after one on Feb. 28 that killed 78 people in Sadr City, a Shi'ite district of Baghdad. This was also claimed by the ultra-hardline Sunni group that controls vast swathes of territory in Iraq and in Syria."
"A bomb blast in a park filled with Christian families celebrating Easter in the Pakistani city of Lahorekilled at least 60 people and wounded hundreds more, a government official said Sunday. Salman Rafiq, a health adviser to the chief minister of Punjab province, said many of those injured were in critical condition and warned that the death toll could climb, the Associated Press reported. Zaeem Qadri, a spokesman for the chief minister, said at least 300 were injured in addition to those killed."
Domestic Affairs
"Hillary Clinton and Donald J. Trump overwhelmed their rivals in the Arizona primaries on Tuesday, a show of might from two presidential front-runners who are hoping to avoid prolonging the nominating contest and begin training their fire on each other. But Senator Bernie Sanders thrashed Mrs. Clinton in the Idaho and Utah Democratic caucuses, demonstrating his enduring appeal among liberal activists even as she closes in on the party's nomination."
"A day after Gov. Pat McCrory of North Carolina signed a sweeping law eliminating anti-discrimination protections for all lesbians, gays and bisexuals and barring transgender people from using bathrooms that do not match the gender they were born with, the battle lines were clear in a bitterly divided state. On social media and in public rallies, civil rights groups, businesses and politicians expressed dismay at the law, which was passed by the Republican-controlled legislature and signed by the governor within just 12 hours during a hasty special session on Wednesday."
"A drone has successfully delivered a package to a residential location in a small Nevada town in what its maker and the governor of the state said Friday was the first fully autonomous urban drone delivery in the US."
"U.S. officials believe a senior Islamic State of Iraq and Syria (ISIS) commander has been killed. "We are systemically eliminating ISIL's cabinet.The U.S. military killed several key ISIL terrorists this week, including, we believe, Haji Imam," Defense Secretary Ash Carter said Friday, identifying Imam as a "well-known terrorist" high in the ranks of the extremist group."
"Bernie Sanders dominated the Pacific northwest Saturday, gaining victories over Hillary Clinton in Alaska, Hawaii and Washington state Democratic caucuses. Sanders won by massive margins in Alaska and Washington, which he said will propel his momentum going into the April contests."

About the Contributors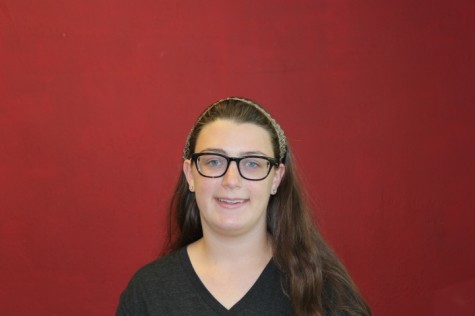 Sophie Feinberg, Editor
Sophie Feinberg is an IB senior excited to be a part of the hardworking team that is CavsConnect. Though soft spoken, she enjoys putting her words...