Recap: February 29 – March 6
International Affairs
"Syria's hard-won truce began to fray Sunday, with Russian warplanes resuming airstrikes on towns and villages in the north and fresh reports of artillery fire across several front lines. The violence came on only the second day of a planned two-week cessation of hostilities, dimming hopes that the calm that took hold Saturday will endure long enough to inject new impetus into a wider peace effort."
"Chaotic scenes have intensified across Greece as the embattled government edged closer to declaring a state of emergency to deal with tens of thousands of migrants and refugees trapped in the country. With authorities from the Athens port of Piraeus in the south to Pella in the north scrambling to accommodate desperate men, women and children, tensions escalated at the Greek-Macedonian border on Monday as police from the neighbouring Balkan state fired teargas at refugees who broke through a frontier fence at Idomeni."
"Makeshift huts went up in flames on Monday in an angry backlash as workers, guarded by scores of French police, began pulling down tents and shelters in the sprawling migrant camp in Calais. Police lobbed tear gas in a brief clash with pro-migrant activists and others throwing projectiles at officers forming a security cordon to protect the tear-down operation. There were no reports of injuries. At least three people were arrested, authorities said."
"French President Francois Hollande has said he wants the UK to stay in the EU – and warned of the "consequences" for immigration and the economy of leaving. A French government minister earlier suggested his country could end UK border controls in Calais. Asked whether he would do this, Mr Hollande said: "I don't want to scare you, I just want to say the truth – there will be consequences.""
"North Korean leader Kim Jong-un has ordered his country's nuclear arsenal be ready for pre-emptive use "any time", in an expected ramping up of rhetoric following the UN Security Council's adoption of tough new sanctions on Pyongyang. "We must always be ready to fire our nuclear warheads at any time," Mr Kim was quoted as saying by the North's official KCNA news agency."
Domestic Affairs
"Justice Clarence Thomas, near the end of a little-noticed hearing involving issues of domestic abuse and the potential loss of gun rights, asked his first question from the Supreme Court bench in 10 years. The morning's first session was nearly over when Ilana Eisenstein, the assistant solicitor general arguing the government's position, asked if any of the justices had any more questions for her. "
View results of Super Tuesday 2016 from the chart linked above.
"After living for nearly a year aboard the International Space Station, NASA astronaut Scott Kelly is two inches taller than his identical twin brother Mark. One of the main goals of his groundbreaking mission is to study how well humans can endure — mind, body and spirit — on a long-duration spaceflight."
"Senator Ted Cruz scored decisive wins in the Kansas and Maine caucuses on Saturday, demonstrating his enduring appeal among conservatives as he tried to reel in Donald J. Trump's significant lead in the Republican presidential race. […] In Democratic contests, Hillary Clinton scored a commanding victory in Louisiana, the state with the most delegates in play on Saturday, while Senator Bernie Sanders won the Nebraska and Kansas caucuses, according to The Associated Press. "
About the Contributor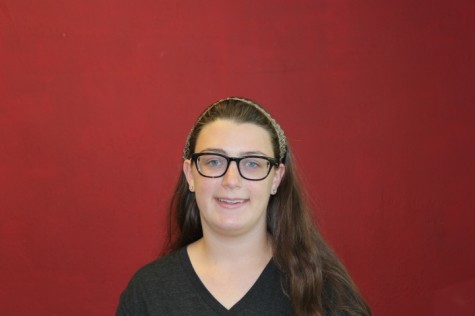 Sophie Feinberg, Editor
Sophie Feinberg is an IB senior excited to be a part of the hardworking team that is CavsConnect. Though soft spoken, she enjoys putting her words...