Recap: February 1 – 7
Hang on for a minute...we're trying to find some more stories you might like.
International Affairs
"A disease linked to the Zika virus in Latin America poses a global public health emergency requiring a united response, says the World Health Organization. Experts are worried that the virus is spreading far and fast, with devastating consequences. The infection has been linked to cases of microcephaly, in which babies are born with underdeveloped brains."
"A survivor hidden in a tree says he watched Boko Haram extremists firebomb huts and heard the screams of children burning to death, among 86 people officials say died in the latest attack by Nigeria's homegrown Islamic extremists. Scores of charred corpses and bodies with bullet wounds littered the streets from Saturday night's attack on Dalori village and two nearby camps housing 25,000 refugees, according to survivors and soldiers at the scene just 3 miles from Maiduguri, the birthplace of Boko Haram and the biggest city in Nigeria's northeast."
"Iran's supreme leader has awarded medals to navy commanders for capturing U.S. sailors who entered Iranian territorial waters this month, Iran's state media said on Sunday. Ayatollah Ali Khamenei, who has said Iran should remain wary of its arch-enemy the United States even after a landmark accord over Tehran's nuclear program, awarded the Fath (Victory) medal to the head of the navy of the Revolutionary Guards and four commanders involved in the seizure of two U.S. Navy boats."
"An international conference on war-torn Syria in London today pledged a record $10 billion after United Nations Secretary-General Ban Ki-moon laid out three main objectives: raising $7 billion in immediate humanitarian aid, mustering long-term support, and protecting civilians."
"North Korea has successfully launched a satellite into space, its state-run TV said, an action immediately condemned by the United States as "destabilizing and provocative." Carrier rocket Kwangmyongsong blasted off from the Sohae Space Center at 9 a.m Sunday local time, state news agency KCNA said."
Domestic Affairs
"Hillary Clinton declared victory early Tuesday morning in a razor-thin contest against Bernie Sanders in Iowa. But Democratic party officials have not yet declared a winner. […] Republican Ted Cruz bested Donald Trump, raising questions about the billionaire's reliance on his celebrity instead of traditional political organization."
"President Obama plans to ask Congress for $755 million in cancer-research funding as part of his 2017 budget, according to the White House. That would bring the funding total to nearly $1 billion over the next two years to accelerate what the president called a "moonshot" to try to eliminate cancer. Congress has already approved $195 million in research funding in 2016."
"The top Army and Marine Corps generals told senators Tuesday that it will take up to three years to fully integrate women into all combat jobs, adding that women also should have to register for the draft. The military service leaders repeatedly vowed that they will not lower standards to bring women into the more grueling jobs. But they warned that inherent physical differences and different injury rates between men and women will have an impact on how the integration moves ahead."
"The Federal Bureau of Investigation said on Tuesday it was joining a criminal investigation of lead-contaminated drinking water in Flint, Michigan, exploring whether laws were broken in a crisis that has captured international attention. Federal prosecutors in Michigan were working with an investigative team that included the FBI, the U.S. Postal Inspection Service, the U.S. Environmental Protection Agency's Office of Inspector General and the EPA's Criminal Investigation Division, a spokeswoman for the U.S. Attorney's Office in Detroit said."
"President Barack Obama, in his first visit to a mosque in the United States, said Wednesday he was seeking to rebut "inexcusable political rhetoric against Muslim-Americans" from Republican presidential candidates."
About the Contributors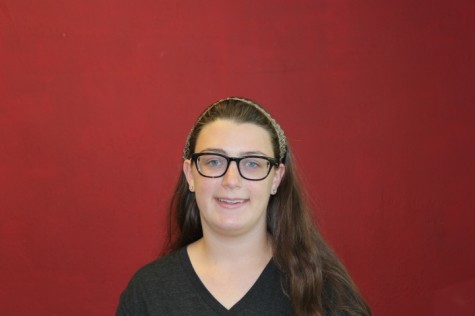 Sophie Feinberg, Editor
Sophie Feinberg is an IB senior excited to be a part of the hardworking team that is CavsConnect. Though soft spoken, she enjoys putting her words...