Recap: December 14 – 20
Hang on for a minute...we're trying to find some more stories you might like.
International Affairs 
"French voters dealt a sharp setback to the far-right National Front in regional elections on Sunday, depriving the party of victory in any of the country's 13 regions, according to projections based on exit polls."
"Russia says one of its warships fired warning shots at a Turkish fishing boat in the Aegean Sea to avoid a collision. A Russian defence ministry statement said the Turkish vessel approached to 600m (1,800ft) before turning away in response to Russian small arms fire."The captain of the Turkish boat said he was unaware that his vessel had been shot at."
"Calling Islamic extremism a disease, Saudi Arabia has announced the formation of a coalition of 34 largely Muslim nations to fight terrorism. "This announcement comes from the Islamic world's vigilance in fighting this disease so it can be a partner, as a group of countries, in the fight against this disease," Saudi Deputy Crown Prince and Defense Minister Mohammed bin Salman said."
"Pope Francis has recognized a second miracle attributed to Mother Teresa, paving her way to sainthood. On Thursday, he ratified a miracle attributed to her after her death, the Italian Catholic Bishops' association's official newspaper Avvenire reported."
"For the first time since the nearly five-year-old Syrian civil war began, world powers agreed on Friday at the United Nations Security Council to embrace a plan for a cease-fire and a peace process that holds the distant prospect of ending the conflict. A resolution adopted unanimously by the Security Council reflected a monthslong effort by American and Russian officials, who have long been at odds over the future of Syria, to find common national interests to stop the killing, even if they cannot yet agree on Syria's ultimate future."
Domestic Affairs
"President Obama said the U.S. is "hitting ISIL harder than ever" following a meeting with his National Security Council at the Pentagon on Monday. Obama met with advisers to discuss the administration's strategy to combat the militant group ISIS — which he refers to by the alternative acronym of ISIL — as part of an ongoing effort to reassure Americans about national security in the wake of terrorist attacks at home and abroad."
"America's first interest rate hike in nearly a decade is here. The Federal Reserve raised its key interest rate on Wednesday from a range of 0% to 0.25% to a range of 0.25% to 0.5%. The rate hike is a small one, but it will affect millions of Americans, including investors, home buyers and savers."
"In what is a perceived legal blow for prosecutors, the jury was hung and the judge declared a mistrial in the trial of Baltimore police Officer William Porter in connection with Freddie Gray's death after he sustained injuries while in custody. Maryland circuit Judge Barry G. Williams indicated that he expected prosecutors to retry Porter."
"The Democratic National Committee and the presidential campaign of Bernie Sanders have reached an agreement to restore the campaign's access to the DNC's massive voter file. The decision, announced just after midnight Saturday, capped off a chaotic day in which the DNC blocked the Sanders campaign from accessing the national database, which plays a critical role in campaigns' strategies and daily operations."
"Congress on Friday approved a $1.1 trillion spending bill with a pair of overwhelming bipartisan votes, capping a frenzied final few weeks of legislating before lawmakers head home for the holidays and gear up for the 2016 election year. The House moved first, passing the government funding bill on a 316-113 vote. The Senate followed suit just a few hours later, clearing the legislation —which also included a $680 billion tax package that the House cleared on Thursday — on a 65-33 tally."

About the Contributors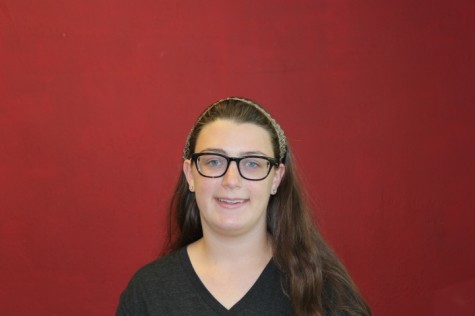 Sophie Feinberg, Editor
Sophie Feinberg is an IB senior excited to be a part of the hardworking team that is CavsConnect. Though soft spoken, she enjoys putting her words...