Recap: October 19 – 25
International Affairs
"The leader of an al Qaeda-linked group allegedly bent on attacking the West has been killed in an airstrike by the U.S.-led coalition in Syria, U.S. officials said Sunday. Sanafi al-Nasr […] was the highest-ranking member of the Khorasan Group — a collection of veteran al Qaeda jihadis which had moved into Syria, the Pentagon said in a statement."
"Slow-moving Typhoon Koppu weakened after blowing ashore with fierce winds in the northeastern Philippines on Sunday, leaving at least two people dead, displacing 16,000 villagers and knocking out power in entire provinces, officials said."
"The nine-year reign of Prime Minister Stephen Harper and his Conservative Party came to a sudden and stunning end on Monday night at the hands of Justin Trudeau, the young leader of the Liberal Party."
"Russia and the United States signed an agreement on Tuesday that regulates all aircraft and drone flights over Syria, the defense departments of both countries announced."
"Seeking to end the latest round of violence between Israelis and Palestinians, Secretary of State John Kerry said on Saturday that Israel and Jordan had agreed to take steps toward defusing tensions at one of Jerusalem's holiest sites, whose fate has been at the center of recent bloodshed."
Domestic Affairs
"Texas officials lobbed another salvo in the ongoing battle to restrict or close abortion clinics in the state, announcing Monday it was cutting off Medicaid money to Planned Parenthood clinics in the wake of the controversial video of group officials discussing fetal tissue."
"The chain of events that ended Tuesday night with the fatal shooting of a New York police officer began less than 15 minutes earlier with a radio call for help, officials said Wednesday. It started at 8:30 p.m. with a pair of housing police officers on a rooftop who witnessed a shooting on the street and called for assistance […] Some 18 blocks away, Officer Randolph Holder and his partner heard the call. Howard — the suspect on the bike — came across the officers, put the bike down and pulled out a gun […] He allegedly shot Holder in the head. Holder died hours later."
"It's Oct. 21, 2015, and the future has arrived — at least, the future to which Michael J. Fox traveled as Marty McFly in Back to the Future Part II, released in November 1989. Marty, of course, traversed the space-time continuum in a souped-up DeLorean outfitted with a flux capacitor. The rest of us, for better or for worse, traveled at a steadier pace, unable to fast-forward past the bowl cuts and chirping Furbies of the '90s. Though our hoverboard technology is not as advanced as the movie predicted, Back to the Future Day is being heralded as a sort of Christmas in October for diehard fans of the trilogy. Brands are having a field day with tie-ins to the movies…" You can also read more from CavsConnect on this topic here.
"Republican lawmakers spent more than eight hours aggressively questioning Hillary Rodham Clinton on Thursday, seeking to build a case that the former secretary of state had been derelict in her duty to secure the American diplomatic mission in Benghazi, Libya, in the months before the 2012 terrorist attacks that killed four Americans."
About the Contributor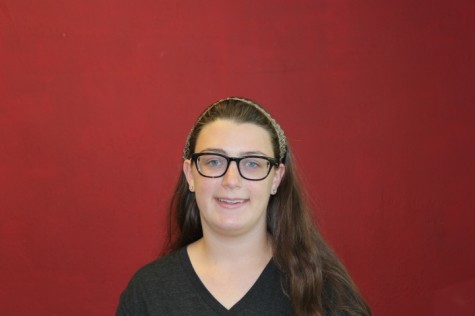 Sophie Feinberg, Editor
Sophie Feinberg is an IB senior excited to be a part of the hardworking team that is CavsConnect. Though soft spoken, she enjoys putting her words...