Riots in Baltimore, Maryland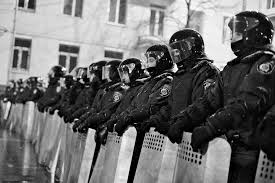 Monday, April 27, a funeral service was held in honor of Freddie Gray, a 25-year-old black man who died due to a spinal injury he endured while in police custody, in Baltimore. Minutes after the service, in the most populated city in Maryland, riots broke out which lead to 250 arrest and 20 injured police officers. Leading up to the chaos was a week of peaceful protest commemorating Freddie Gray.
Governor of Maryland Larry Hogan declared a state of emergency; 2,000 National Guardsmen and 1,000 police officers were sent in an effort to stop the riots. As of April 28th, a city wide curfew was set to 10 PM and is expected to last a week. The group of protestors out after 10 PM was significantly diminish and law enforcement officers were forced to use smoke canisters and pepper balls in an attempt to split up the illegal crowd. Schools were forced to shut down and will resume Wednesday, April 29th. Everyone is doing everything in their power to ensure that there will not be a repeat of an absolute mayhem and hazardous conditions again.