QuestBridge Scholar: Marcos Balsera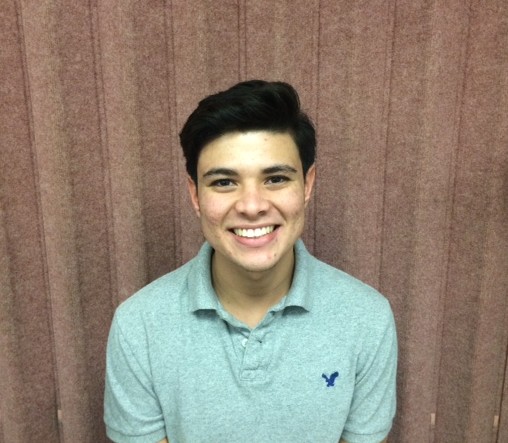 Marcos Balsera, an International Baccalaureate (IB) senior, has recently secured the title and honor of QuestBridge scholar.
QuestBridge, a nonprofit complete with programs aimed at helping "high-achieving low-income students gain admission and scholarships to some of the country's best colleges and universities," has awarded Balsera with a full scholarship valuing over $240,000 to Davidson College in North Carolina.
Balsera, after hearing earlier in the year about this opportunity in an email, jumped on the application process immediately. His desire to "move ahead in life and push forward," along with motivational words from CAP Advisor Ms. Stack, IB Program Guidance Counselor Ms. Ochoa and family, inspired him to work relentlessly to achieve this life-changing scholarship.
A thorough application process for The National College Match program incorporating essay and short answer questions compelled Balsera to explore the depths of his character. He recalls being asked emotion-rich questions regarding the impact of his background and personality on the overall college application process, as well as detailed questions as to how he spends his time on the weekends.
Aside from being part of the rigorous IB program at Gables, Balsera has earned his keep at school by dedicating himself to multiple clubs. He is currently the president and state parliamentarian of Future Business Leaders of America (FBLA), vice president of Key Club, secretary of Debate Club and a member of the IB Honor Society (IBHS) and National Honor Society (NHS). Outside of school, he volunteers for Centro Mater, a foundation that provides childcare services to families suffering from socio-economic disadvantages in South Florida.
"Many sleepless nights, stress[ful] days, and sacrificing social activities for school ones have paid off. I am just happy to say that I survived," Balsera said.
These passion-driven extracurricular activities all contributed to Balsera's scholarship success. Out of 4,000 national finalists, he emerged as one of 500 scholars chosen. This outstanding accomplishment has made him appreciate his past laboring, and he is glad that his hard work has finally "come to fruition." Being paired with Davidson College has him all the more thrilled. He admires their academics and high recognition, but there is one thing he is really looking forward to in North Carolina:
"I cannot wait to live in a place where you can see the seasons change!" he said.
Balsera plans on studying economics and later attending law school, but his first priority is completing his IB requirements and eventually getting his IB diploma.
After concluding this scholarship process and coming out triumphant, Balsera has some words of advice for other students applying for the same scholarship in the near future:
"I urge anyone doing it to dedicate time to it," he said. "It is a long application with a lot of different parts, and the deadlines seem further than they appear but they do arrive really early. Likewise, even if you think that you will not get it, make sure to put your best foot forward; you might [be] surprised and end up getting into a fantastic college."
Be sure to wish Balsera luck on his quest as he bridges over to the next stage of his life as a scholar, volunteer and leader.