El voleibol femenino se prepara para la nueva temporada
Después de una ausencia de un año, el equipo de voleibol de niñas de Coral Gables Senior High está de regreso y listo para entrar en acción. Con la lista de jugadores varsity y junior varsity reducida a 30 jugadores en total, el equipo se ha estado preparando para la próxima temporada desde principios de julio.
Con el inicio del año escolar, las Lady Cavaliers comenzaron a entrenar dentro del gimnasio Gables tres veces a la semana. Cada práctica varía según el área en donde el equipo necesite mejorar, pero generalmente comienzan con acondicionamiento, que implica correr vueltas dentro del gimnasio. Sigue el estiramiento dinámico, que mejora la agilidad, la velocidad y la aceleración del jugador.
Aparte del acondicionamiento y el estiramiento dinámico, las prácticas pueden diferir mucho a medida que el equipo trabaja en varios aspectos de su juego. Las técnicas de entrenamiento incluyen formar grupos para trabajar en pasarse, servir, y colocar la pelota, un ejercicio conocido como "pepper." Las jugadoras se desafían a sí mismas realizando estos ejercicios en espacios pequeños para asegurarse de que pueden mantener el control total del balón. También usan juegos como Queen of the Court o Speedball para practicar la implementación de estas habilidades en sus juegos.
"Todavía tenemos que practicar, pero creo que podemos jugar bien en los próximos torneos," dijo la estudiante de tercer año Sandra Hanuschik.
Hasta el momento, el equipo ha participado en dos partidos. El primero fue contra los Ferguson Falcons el 26 de agosto. Desafortunadamente, después de un partido apretado en el que las Lady Cavaliers dieron su mejor esfuerzo, no lograron la victoria. El primer set fue de once a veinticinco, el siguiente fue de quince a veinticinco y el último fue de dieciocho a veinticinco. Su segundo juego se llevó a cabo el 31 de agosto contra las Cobras de South Miami. Las Cavaliers ganaron todos los sets, con el puntaje final de veinticinco a ocho.
Debido al énfasis puesto en la positividad y el trabajo en equipo, se llevan a cabo reuniones antes de cada partido para preparar mentalmente a las chicas y mantener el ánimo en alto. Trabajar en equipo es beneficioso, ya que las chicas pueden apoyarse mutuamente dentro y fuera de la cancha. Antes de comenzar, se fortalecen mutuamente con palabras de aliento. Junto a ellas están sus entrenadores para impulsarlas a ser las mejores atletas que puedan ser.
"Hicimos un gran trabajo para superar la adversidad que enfrentamos con nuestra lesión, y trabajamos en torno a ella para ganarles," dijo el junior Avery Felix.
Su próximo juego será el viernes 3 de septiembre contra Westland Hialeah Senior High. Se esfuerzan por hacerlo lo mejor que pueden a pesar de que su principal armadora, Martina Ruiz, enfrenta una lesión en el tobillo. En medio del segundo set de su último juego, una de sus compañeras de equipo rodó accidentalmente hacia ella mientras intentaba golpear la pelota. Por suerte, está en camino de recuperarse y seguirá jugando con el equipo en unas semanas.
Dado que el equipo no tiene ningún colocador, planean que algunas de sus otras posiciones entrenen para el colocador mientras los armadores recuperan su fuerza. Las Lady Cavaliers tienen muchos juegos más por venir para mostrar su talento, trabajo duro y dedicación, y continuarán practicando a diario para asegurarse de que están dejando todo en la cancha.
Leave a Comment
Your donation will support the student journalists of Coral Gables Senior High School. Your contribution will help us cover our annual website hosting costs.
About the Contributors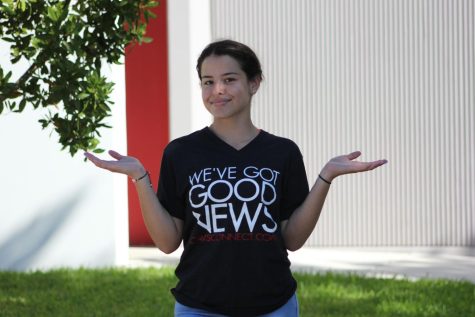 Melanie Garcia, CavsConnect Staff Writer
Melanie Garcia is a junior in the International Baccalaureate program. Melanie is excited for her first year of CavsConnect as she hopes to improve her...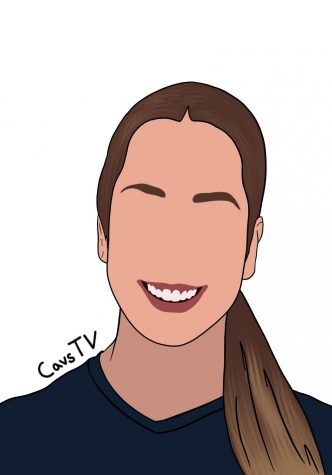 Natalie Abrahantes, CavsTV Co-Editor-in-Chief
Natalie Abrahantes is a senior in the International Baccalaureate (IB) program at Coral Gables Senior High. In her last year at Gables, she is extremely...