Paletas Morelia: dulces combinaciones
Hang on for a minute...we're trying to find some more stories you might like.
---
Nuestra calificación: A+
Todos sabemos el importante rol que juegan los postres en nuestras vidas; una comida no es lo mismo si no tiene al final un rico postre que la cierre. Usualmente, muchos recurren a las heladerías para obtener ese delicioso factor que finalizará la hora de la comida, sin embargo, otros lugares han llevado los postres a otro nivel totalmente diferente. Morelia Gourmet Paletas es un claro ejemplo de esto debido a las deliciosas paletas de hielo a base de agua o leche estilo mexicanas y los inusuales toppings que les agregan. La paletería ha logrado darle a sus clientes una experiencia inigualable desde la primera mordida.
Las paletas en México son una tradicional costumbre caracterizada por su tamaño y sabores de frutas. Se cree que las paletas fueron creadas originalmente para actuar contra el calor al que estaban expuestos los habitantes de la ciudad de Morelia, dando como resultado un postre fresco, rico y fácil de preparar. A pesar de que los fundadores de esta paletería no son mexicanos, basaron su producto en esta original tradición y decidieron aumentar la variedad de sabores, además de agregar toppings en la ecuación. El negocio es conocido por su logo de katrina con el que muestra la proveniencia del concepto.
"Las paletas Morelia son un concepto totalmente diferente que en vez de romper una tradición, la innova […] con el hecho de que haya variedad en los sabores y los toppings, el lugar ofrece algo para todos a pesar de que la gente tenga gustos diferentes o alergias. Además, el lugar es muy agradable permitiéndonos pasar un buen rato con la familia y amigos," nos compartió junior Abraham Peréz.
Entre los sabores más solicitados por los clientes de Paletas Morelia, se encuentran los de café con crema, dulce de leche, yogur con berries, para aquellos que tienen un gusto por lo dulce y mango o limón para quienes buscan algo más refrescante. Por otro lado, los sabores más inusuales que están en la lista de los que tienes que probar son los de pistache, maracuyá rellena de leche condensada y tamarindo con leche condensada. Lo que hace de la visita a la paletería una experiencia única es sin embargo, la covertura y toppings que son agregados a la paleta de forma opcional. El cliente puede elegir entre cubrir la suya con chocolate blanco, chocolate de leche o malvavisco derretido e incluir toppings como nueces, almendras, galleta oreo, galleta graham, coco, chispas de chocolate, chile en polvo, entre otros. Sin duda alguna da la oportunidad a los clientes de lograr una combinación diferente en cada visita.
"Me gusta que haya una gran variedad de sabores y toppings para agregarle a las paletas. Usualmente yo pido la paleta de dulce de leche agregándole chocolate blanco y chispas de colores. El lugar es realmente bueno y pienso que es una gran oportunidad para que las personas conozcan una cultura totalmente diferente por medio del dulce sabor de una paleta," nos compartió sophomore Arely Correa.
Al entrar al establecimiento se encuentra una linda decoración, instrucciones sobre el proceso para elegir las paletas con un diagrama y hieleras por doquier para darle a conocer a la clientela que también cuentan con el servicio de catering. La primera tienda del negocio abrió en Coral Gables, sin embargo ahora cuenta con cinco sucursales más en el sur de la Florida: Wynwood, Aventura Mall, Orlando, Surfside y Fort Myers. Si eres otro aficionado más de los postres, esta debe ser tu siguiente parada sin duda alguna.

About the Contributors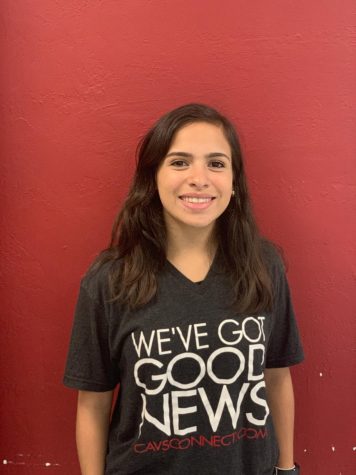 Jimena Romero, Staff Writer
Jimena Romero is a dedicated senior enrolled in the International Baccalaureate career-related program. She is now starting her third year as a CavsConnect...