Alejandro Hernandez: un ejemplo a seguir
Alejandro Hernandez es un estudiante de onceno grado y es integrante del equipo de natación de la escuela. Hernandez es un joven que ha podido explotar el gran potencial que tiene desde que llego a Estados Unidos. El  salio de Cuba hace dos años con el deseo de conquistar el mundo, y lograr a través de su trabajo y dedicación un futuro mejor para él y su familia.
Mantenerse activo en el deporte siempre ha sido una de sus prioridades. Por dicha razón, desde que llego a la escuela encontró una actividad que el disfruta hacer en su tiempo libre, nadar.

¿Cuánto tiempo llevas en el equipo de natación de la escuela?
– Llevo solamente 1 año en el equipo de natación. Desde que llegue a la escuela deseaba ser parte del equipo, pero cuando me decidí ya era muy tarde pues la temporada ya estaba casi por culminarse.
¿Qué te motivó a ser parte del grupo?
– A parte que desde que era un niño siempre me gustó nadar, yo considero este deporte como una ayuda para liberar el estrés.
¿Cuáles han sido tus logros en esta temporada?
-Mi logro más grande fue representar a mi escuela en las competencias del distrito y calificar para la próxima competencia.
¿Cómo te ha beneficiado ser parte del equipo?
– Ser parte del equipo me ha beneficiado en el ámbito social porque me
ha ayudado a conocer a nuevas personas y hacer nuevas amistades. Mas que eso, logre vencer la timidez.
A parte de ser miembro del equipo de natación, ¿en qué otras actividades extracurriculares estás involucrado?
-Estoy involucrado en el equipo de tenis de la escuela, en el Club de Ingeniería, en el Club de Honores (NHS), y en La Liga contra el Cáncer. Participar en diferentes actividades me ha dado la oportunidad de crecer como persona y ayudar a los necesitados.
¿Cómo empleas tú tiempo entre la escuela y actividades extracurriculares?
-Trato de darle el tiempo necesario a todo, pero mi prioridad siempre es la escuela, ya que es lo más importante para mi.
¿Cuáles son tus planes en el futuro dentro y fuera de la escuela?
-Mis planes en el futuro hasta ahora son definitivamente graduarme con alto rendimiento académico y estudiar Ingeniería en Telecomunicaciones en en una de las prestigiosas universidades de la Florida; sin dejar atrás mis entrenamientos en la natación.
Con seguridad, podemos decir que este alumno es un vivo ejemplo de determinación.
About the Contributors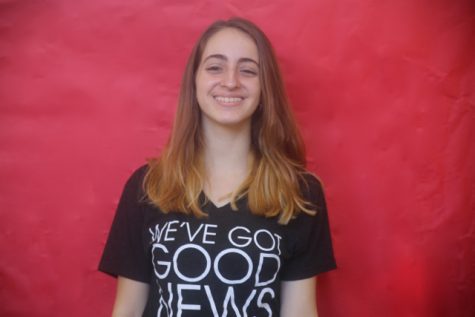 Veronica De Varona, Staff Writer
Veronica De Varona is a junior in the Visual and Performing Arts Academy at Coral Gables Senior High. Veronica was born in Havana, Cuba from a big and...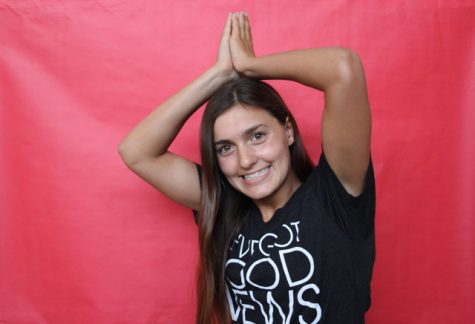 Hannah Cordes, Staff Writer
Hannah Cordes is a sporty IB senior in CavsConnect that loves everything there is to love about Gables. Whether it is dressing up for a pep rally or going...