Powerful Women In American History
The United States government has been notably patriarchal throughout history, often overshadowing the many accomplishments women have had in U.S. politics. However, they have played a very critical part in the development of U.S. history and deserve every bit of recognition. With the election of the first ever woman vice president this past month, it is important to acknowledge the powerful women that broke gender norms in the past, leading society to where it is today. 
---
Victoria Woodhull
            In 1872, Victoria Woodhull ambitiously dared to run for the U.S. Presidency, becoming the first woman to do so in American history. She had a difficult childhood; she grew up poor and had an abusive father. But as an adult, she led an eventful and accomplished life.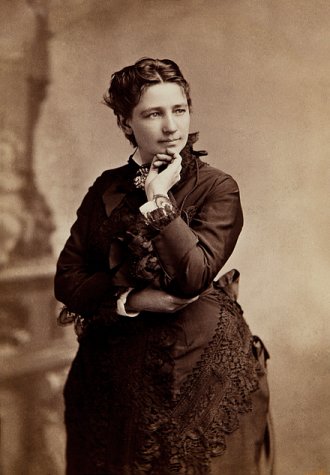 Woodhull was a women's suffrage leader and was the first woman to petition Congress in person. She supported and advocated for the free love movement, which supported women being able to seek divorce or leave their partner and remarry. She was nominated as a presidential candidate by the Freedom Party in 1872 and appointed Frederick Douglass, a notable abolitionist as her running mate. 
            She received criticism during her campaign and was accused of adultery, which she quickly denounced and stated that there was a sexual double standard between men and women. However, in the 1872 election she did not receive any electoral votes and attempted to run for president again, failing both times after. 
Eleanor Roosevelt
            Eleanor Roosevelt is most notably remembered as being first lady during her husband, Franklin D. Roosevelt's presidency from 1933 to 1945. While she was serving as first lady, she was very active and determined, generating plenty of revenue from her lectures and writing. She was very vocal about her support of the civil rights movement and would invite hundreds of Black guests to the White House, consequently garnering criticism from the southern states.
            Roosevelt took advantage of the media to spread her word and was the first first lady to have a radio show and newspaper column, called "My Day," running from 1936 to 1962. She started her radio broadcast in 1934, where she would discuss topics aimed at a female audience, and would donate her revenue to charity. 
            After the White House she continued to have a role in political affairs and was appointed by President Henry S. Truman from 1945 to 1951 as a delegate to the UN General Assembly, and was later reappointed by President John F. Kennedy. She left an important legacy following her death in 1862, and the Eleanor Roosevelt Award for Human Rights was named after her in 1998 by President Bill Clinton. 
Shirley Chisholm
            Shirley Chisholm was the first Black woman elected to Congress. Chisholm graduated from Brooklyn College in 1946 and later attended Columbia University, earning her master's in elementary education. After graduating, she was a director at two nurseries in New York City.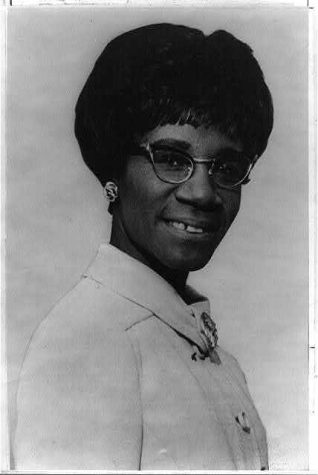 In 1968 she ran for Congress, representing New York's 12th congressional district. During her first term, Chisholm worked to extend the food stamps program and played a crucial role in the development of the Special Supplemental Nutrition Program for Women, Infants and Children program. 
            Chisholm was also a founder of the Congressional Black Caucus formed in 1971. In 1972, Chisholm ran for presidency, and became the first black candidate to run for presidency and the first woman to run for the Democratic ticket. During her campaign, she struggled to get support and be seen as a legitimate candidate, and was mostly seen as a symbol of equality. She has left her legacy in New York and was inducted to the National Women's Hall of Fame in 1993.
Madeleine Albright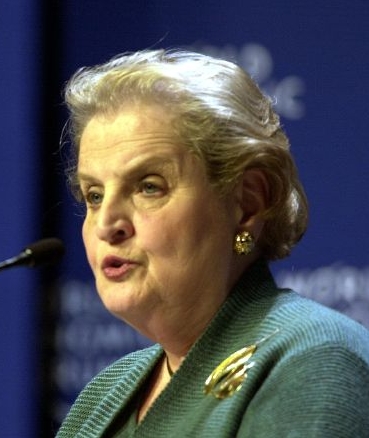 Madeleine Albright was the highest ranking woman in government at the time of her appointment as Secretary of State. Born in Prague, Czechoslovakia to a diplomat father, Albright moved to the U.S. as a teen. She attended Wellesley College in Massachusetts, graduating in 1959, later earning her Ph.D. from Columbia University. She served as a Democratic party advisor, and worked for Michael Dukakis and Geraldine Ferraro.
            After serving democratic candidates, she was nominated to be U.S. ambassador to the UN by president Bill Clinton. She was nominated to be Secretary of State in 1997 and was the highest ranking woman government official at her time. Following her departure, she went on to many endeavors, such as being a diplomacy professor at the Georgetown University School of Foreign Service. Albright's legacy lives on at the National Women's Hall of Fame, to which she was inducted in 1999. 
Sonia Sotomayor
            Sonia Sotomayor is the first Latina and Hispanic Supreme Court Justice, hailing of Puerto Rican descent. She attended Princeton University on a full scholarship and was one of the few Latinas in her class. Sotomayor graduated summa cum laude in 1976 and later attended Yale Law School.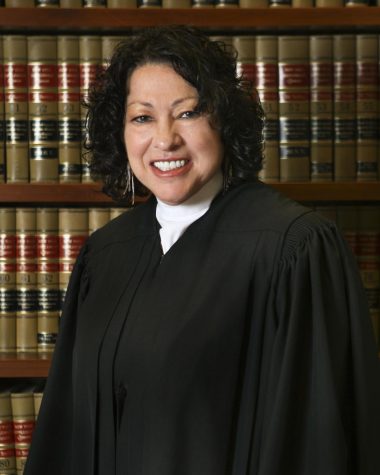 During her time at both schools she petitioned for more Latino staff. Shortly after earning her Juris Doctor, she became assistant district attorney in New York City, garnering a reputation for being driven and fair. She entered private practice in 1984, working for a commercial litigation group, but left in 1992 to become a judge. Sotomayor was nominated by President George H.W. Bush in 1991 to the U.S. District Court for New York's southern district. She was the first Hispanic judge to serve in New York state. She was nominated by President Bill Clinton to a seat on the U.S. Court of Appeals and she heard more than 3,000 cases during her time. 
            Sotomayor was seen as mainly a centrist, earning a reputation for being blunt towards lawyers. She was also a member of the taskforce for gender, ethnic and racial fairness. She was nominated by President Barack Obama to the Supreme Court on May 26, 2009 and was confirmed on Aug. 8 of that same year, becoming the first Latina Supreme Court Justice. In 2019, she was inducted in the National Women's Hall of Fame and continues on the Supreme Court. 
Leave a Comment
Your donation will support the student journalists of Coral Gables Senior High School. Your contribution will help us cover our annual website hosting costs.