Springing Into the Softball Season
Following in her sister's footsteps, junior Angelina Bonilla began playing softball in hopes that she would gain the outstanding ability that her sister had on the field. She has since been part of various club teams and leagues and has earned several titles of recognition throughout her high school career. Most notably, she received the honor of being a part of the All-County Miami-Dade team in her freshmen and sophomore year. Additionally, she has paved the way to success for her Cavalier teammates and has also earned several Athlete of the Week honors. Bonilla's never-ending passion for softball has grown evident in the events of her daily life, due to the time and dedication she puts into the sport to become the best athlete she can be for her teammates.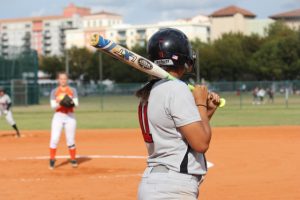 The Cavalier Softball team has had great success in recent years. Although they did not reach States, they have won various district titles. However, Bonilla is hopeful that her team will work harder than ever to earn a chance to play at States at the arrival of the 2019 season.
A member of the Liberal Arts Program, she strives to find a healthy balance between her sport and academics. Bonilla has come to hold a positive mindset in everything she does in order to make the best of everyday situations and to prevent obstacles from holding her back from her goals. In turn, her dedication has never ceased to disappoint and has helped her tremendously throughout her journey as a softball player.
When did you first start playing softball and what inspired you?
I first started playing softball when I was about nine or 10 years old. I was inspired to play because my older sister had been playing it and I wanted to be like her.
What are your goals for the upcoming season?
My goal for this season is to win States.
What is your favorite part of being on the team?
My favorite part about being on the team is the friendships that we make with each other.
How do you balance sports with academics?
I've learned that in order to balance sports with academics I can't get away with procrastinating to the last minute anymore.
Would you want to continue your sport in college?
Yes, I would like to attend Florida Gulf Coast University where I could continue my academics and softball career.
Do you have any advice for people that would like to join the team?
For anyone wanting to join it's important to know that it's not going to be easy, but if you do join and put in the effort it'll be a lot of fun and it's a great way to make friends.
About the Writer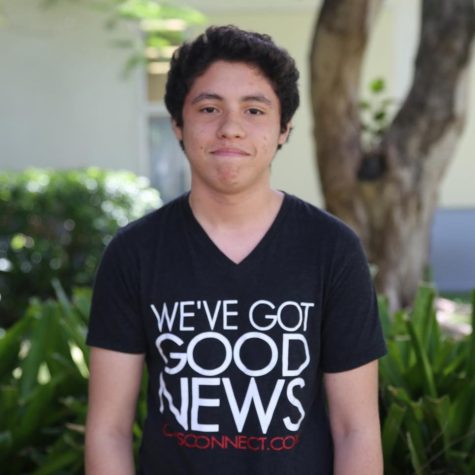 Miguel Lemus, Staff Writer
Miguel Lemus is a junior in the International Baccalaureate (IB) program at Coral Gables High School.  Lemus is excited to see what the school year will...