Helpful Tips For Holiday Travel
It is finally winter break, which means that vacation time has arrived! Vacationing out of town is meant to  relax and detach you from your daily schedule, so it is best to get the stress out of the way before going on vacation. To make the most of your holiday getaway it is important to be prepared. Whether you are traveling to the mountains or going on a cruise, here are some tips to make your holiday vacation easier.
Make A List Before Packing 
It is best to make a packing list at least a week before going on vacation. This allows room for error in case you remember something during the week before you leave, giving you time pack the remembered item as well. A packing list can be as simple as essential items, such as your wallet, airplane ticket, and hotel reservation, or a more complete packing list with all possible suitcase items. Creating a master packing list for your whole family will allow you to forget less and be completely prepared on your trip.
"Usually my family and I go somewhere cold, so we dig into our closets and pack warm clothing. It takes a couple of days to pack, so we take that into consideration before the trip," sophomore Bowen Murley said.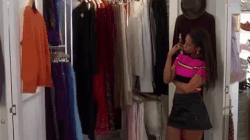 Plan An Outfit For Every Day
It is very important to think of what you want to wear before your vacation begins. If you pack in a hurry, you will likely pack whatever clothing seems momentarily reasonable into your suitcase. This takes away from the relaxation of your break as you will need to later coordinate outfits as the days approach. It is best to pre-pick your outfit for each day in order to avoid unnecessary stress.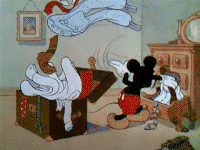 Incorporate Plastic Bags 
Trying to zip up an overflowing suitcase is a traveler's worst nightmare. Packing with Ziploc bags can minimize the space that clothes take up in your bag, allowing you to pack more as long as you remove all extra air from inside the bag. Once you have decided your outfits, simply place them in the Ziploc bags. This will make everything easier once you are on vacation because all you have to do is open a bag and you are good to go.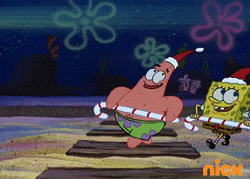 Create A Mix 
A Christmas playlist sets the mood and allows for a fun-filled vacation. Whether it be a long car ride or a quick flight, music is key to a smooth trip. With the holidays being the highlight of our winter break, the best way to get in the holiday spirit is to incorporate classic holiday music. With Micheal Buble, Pentonix and Bing Crosby appearing in your playlist, you will perfectly capture the spirit of the season.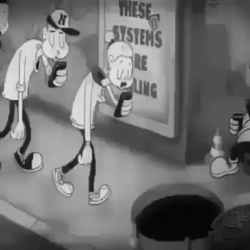 Live In The Moment
As hard as it may sound, the best tip for a winter vacation is to put down your phone. Social media can be a great tool to share great memories of your trip, but during your vacation it is best to disconnect. Of course, you can allot a time of day where you can send a Snapchat updating your friends and scroll through your Instagram timeline. Just be sure to be aware and appreciative of wherever you are in the world.
"I think some of the greatest memories can happen when you are out seeing a new place with people you love. Being prepared lets you worry less about things like 'do I have underwear for tomorrow' and focus more on having new experiences," alumna Moira Meijaard said.
Before you know it, your vacation will be over and it will be time to head back to class, so be sure to make the most of these two weeks. Happy vacationing Winter Breakers!