Super Bowl XLIX
Our Rating: A
Feb. 1, 2015 marked the 49th annual NFL Super Bowl. This year's installment of the highly esteemed match-up brought last year's Super Bowl Champions, the Seattle Seahawks, and pinned them against the New England Patriots.
From the start, the game showed little separation between the two sides, as the audience waited attentively 7 minutes into the second quarter for someone to score. It was the Patriots' touchdown (TD) pass to #19 Brandon LaFell that gave them a 7-0 lead over the Seahawks. Not soon after, the Seahawks responded with a touchdown from #24 Marshawn Lynch. Before the halftime whistle, the Patriots scored with a TD pass to #87 Rob Gronkowski, but the Seahawks were not done yet; with an almost instant reply, they managed to tie up the game with a pass to #13 Chris Matthews.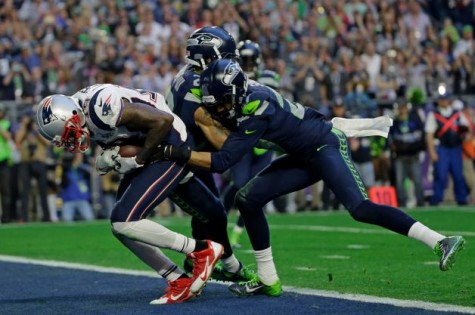 Super Bowl XLIX's halftime show was also a very upbeat moment, featuring Katy Perry and guest performers Lenny Kravitz and Missy Elliot. Opening with a very large moving tiger, millions of viewers saw uncoordinated sharks, dancing beach balls and palm trees. Meanwhile, the commercials included simple advertisements and even somewhat saddening commercials such as the Nationwide "Make Safe Happen" commercial.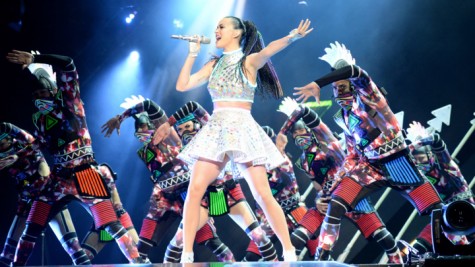 Then as the whistle blew, the Seahawks gained a quick 17-14 lead over the Patriots, courtesy of #13 Chris Mathews's 45-yard reception and a 27-yard field goal from Steven Hauschka #4 to seal the 3 points. The Patriots, still unable to get on the score's heat, were bested again with a touchdown from the Seahawks' #89 Doug Baldwin, closing the third quarter at 24-14. The last 15 minutes of the game were undoubtedly the most exciting. The quarter's first touchdown by Patriots' #80 Danny Amendola, made it 24-21. Finally, the last touchdown of the game came as quick as it went; with a pass to the Patriots' #11 Julian Edelman, the Patriots sealed their 28-24 victory, claiming their fourth Super Bowl title.
"I felt that this was a very entertaining and closely locked Super Bowl; it was probably one of my favorites of all time because the two teams were playing so closely. It was almost impossible to tell who was going to win," freshman Zachary Grand said.
With a great game, a great halftime show and some pretty entertaining commercials, this exhilarating Super Bowl might be one of the best.