Freshman year of high school is a time to transition, experience new things and make memories that will carry over throughout high school. For one exceptional athlete, Natasha Macau, or as her friends like to call her "Tash", this year brought a unique opportunity to prove herself on the court. She is the only freshman on the girls varsity volleyball team at Coral Gables High School.
Natasha Macau's love for volleyball sprouted at an early age due to her father's influence. He encouraged his daughter to pursue the sport at a young age.
"I started doing clinics when I was around eight years old, and I joined my first young persons team when I was nine," freshman Natasha Macau said.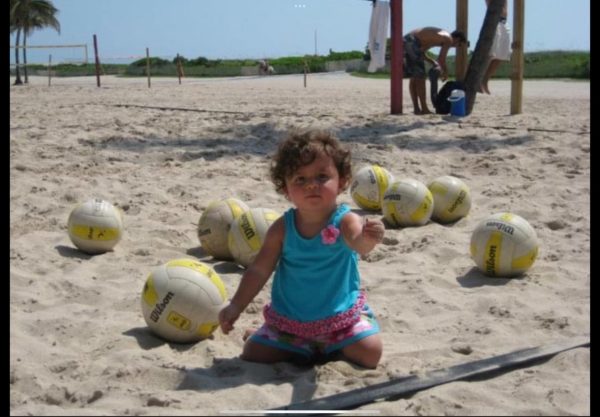 Her passion for volleyball exponentially grew throughout her childhood, taking her to competitive clubs around Miami. When she was ten years old, Macau joined the Miami Hype Volleyball Club. Dedicated to putting her hard-work into action, she slowly developed in to a promising young volleyball player.
Prior to her days as a Cavalier, Macau played for George Washington Carver Middle School, excelling in both junior varsity and varsity. She met two of her current teammates there, sophomores Corina McDanal and Bianca Benson. Macau learned setting techniques and received a lot of pointers to improve her hitting from them.
"Since they were both upperclassmen I obviously looked up to them especially since they were so good at what they did and they were both freshmen on varsity last year, so they understood the pressure I was under," freshman Macau said.
During her high school application process, the Cavalier could have departed either way. However, she chose Gables for its prestigious International Baccalaureate program and the emphasis on quality education. In addition to academics, she was drawn to Gables because of its potent volleyball program.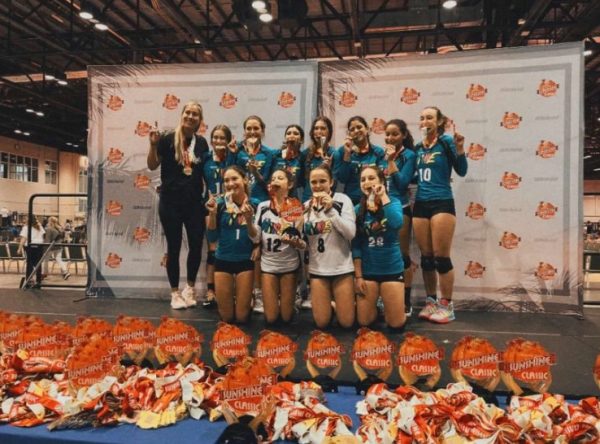 Being a freshman, Macau has learned to listen to her coaches and teammates on the court. As one of the varsity setters, her role is critical to scoring points.
Simultaneously, she intends to play to the best of her ability in every match. As the season progresses, Macau has learned valuable lessons to become a more well-rounded player with mental toughness and communication skills.
"I felt really special because it's not very common that a lot of freshmen get to be on varsity. So I'm really glad that I was granted this opportunity," freshman Macau said.
How well do you know Natasha Macau?
Loading...
There was an error. Please try again.
Under first impression, Macau felt intimidated when she began playing games with the team. However, her teammates helped her ease into the system, making appropriate sets and calling for the ball when she was the closest player.
"She stepped up a lot since one of my players got hurt, and I needed to someone to take over, and she took over and dominated that position, so she improved not only as a setter, which she came in as, but she improved as a hitter as well," head coach Monica De la Vega said.
Embracing the challenges of adapting to a new system as well as new faces, Macau has made fond memories with her teammates. She strives to fulfill her goals for the next three years of her high school journey.
"I love the Gables team so much, I love how well our team gets along, and I love how we play together. Obviously, we're not the best team out there, but we really do play well together, and we get along, and I love that about it," freshman Macau said.