23′ Senior: Captain Avery Felix "Hits" Up the Court
Entrenched with her responsibilities on the court, senior Avery Felix continues to veer the Coral Gables Senior High girls' volleyball team toward a district championship. Wearing her number five jersey for one final year, Felix reminisces about her emergence as a varsity captain outside hitter and Cavalier athlete.
Prior to high-school tryouts, Felix attended the University of Miami Volleyball Summer Camp and played for G.W. Carver Middle School's junior varsity and varsity teams. Relishing every minute of playing time, Felix acquired numerous volleyball skills and tactics leading up to her freshman year.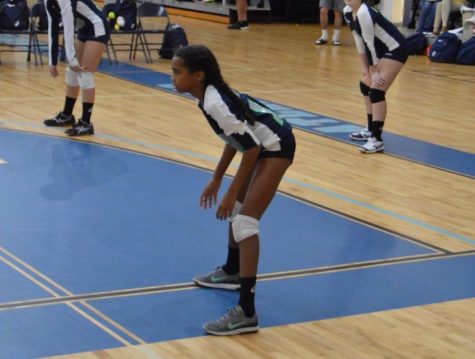 "She used to be soft-spoken but has gained confidence in herself and her abilities, which has allowed her to step into the captain role professionally. Avery will always be one of my girls, and once one, always one, no matter what," coach Monica de La Vega said.
Experiencing bumps along the way, Felix recalls her greatest obstacle of the COVID-19 pandemic during her sophomore year. In addition to canceled practices, Felix highlighted the reduced number of games and team connections while learning via Zoom.
"During my sophomore year, most of us were online. This definitely affected the volleyball season, we played fewer teams, which didn't allow us to form good team chemistry," senior Avery Felix said.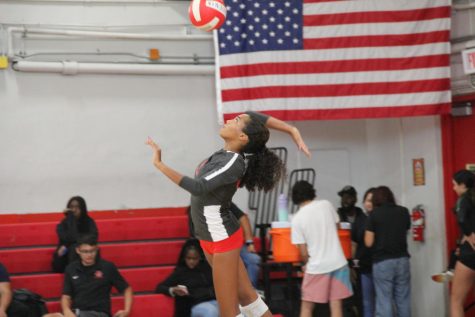 Serving as a role-model for the Cavaliers, Felix embodies leadership values and motivational skills from previous experiences. Aside from encouraging fellow teammates, she aims to remain positive while trusting others to make the right decision, a powerful skill that earned her the captain title.
"Over the years, I have learned the value of hard work and the importance of teamwork. Nothing would have been possible without working together as a team to overcome problems," senior Avery Felix said.
Holding tremendous prestige, Felix takes pride in her growth as both an athlete and leader, throughout high school. She claims that for every mistake, there is room for improvement.
"Most people who know me know that I am a perfectionist, and being able to play a team sport such as volleyball has helped me realize that it is ok to make mistakes, your teammates will continue to support you," senior Avery Felix said.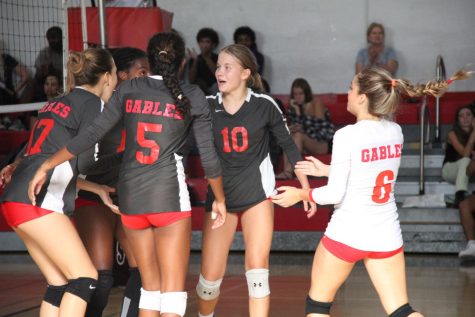 As a student in the International Baccalaureate program, she balances such a rigorous course with her athletic career by being plenty involved at Gables. Felix participates in the International Baccalaureate Honor Society, National Honor Society and Key Club on a normal basis. Exploring community service routes, Felix is also invested in extracurriculars to fulfill graduation requirements and partake in unique events.
Planning her life after high school, Felix's number one option is Duke University, where she intends to major in Law Studies. Although her volleyball dreams are coming to a halt as adulthood creeps in, Felix's hard-work and leadership has cemented her legacy on the Cavalier court.
The CavsConnect staff encourages comments and conversation on all of our content. We reserve the right to remove comments that are vulgar, rude, hurtful, or unrelated to the topic.