The Buccaneers Trample Over the Chiefs in a 31-9 Nightmare
The time has come once again where two powerhouse franchises meet up in one of the most anticipated events and stages of all of sports, the Superbowl. The two franchises who have fought their way up to this point in the year are the Tampa Bay Buccaneers and the Kansas City Chiefs, which both boasted an incredible regular season with a combined record of 30-7. But, before we get into the game summary, let's recap how these two teams found themselves here.

The Tampa Bay Buccaneers:
For the first time in a very long time, the Buccaneers saw light at the end of the tunnel. Heading into free agency, no one imagined what the Buccaneers managed to pull off was possible. They signed star quarterback Tom Brady which automatically put them in the conversation to win it all this season. But even with this star-studded addition, it was probable to argue that they had just as many doubters as supporters as they opened the season with a mediocre 3-2 record. But, they quickly picked up the pace, finishing the season going 11-3 and a seven-game winning streak, marking it as the first time the Buccaneers held an undefeated record in December.

Tampa then entered into the postseason confidently and shut out all of their doubters as they won three consecutive road games against the Washington Football Team, The New Orleans Saints and the Green Bay Packers. Tom Brady and the rest of the roster now await Kansas City for the 55th Superbowl held for another chance at history.

The Kansas City Chiefs:
Coming off of winning the previous Superbowl against the San Francisco 49ers, the Kansas City Chiefs headed into the season with high hopes of repeating the magic they had just encountered. This season showcased another strong campaign from Most Valuable Player candidate, Patrick Mahomes, who boasted over 4700 passing yards on a 66 percent completion rate, being a contributing factor to the Chiefs impressive 16-2 record.

Another player who helped Kansas replicate the success from the previous season was Travis Kelce, who just held his second 100-catch season this year. Kelce is the first player in National Football League history to have multiple 100-catch seasons and was a constant threat for opposing teams to look out for. All of these elements combined to make the perfect storm and a chance to be crowned NFL champions for consecutive seasons.

Game Recap:
The game opened up relatively slow as both Mahomes and Brady struggled to find a rhythm early in the first quarter. It was Kansas City who struck first with a 49-yard attempt being completed and giving them a 3-0 lead with a little over five minutes left in the quarter. Right before the end of the quarter, however, the Buccaneers managed to get within 30-yards and Brady handled the rest as he found his longtime teammate Rob Gronkowski for an easy touchdown to end the first, leaving the Buccaneers up 7-3.

"Personally, I feel like Tom Brady deserves this ring. It is easy to look at the fact that he already has six, but it is just greatness, some people love to see someone win and others can not stand it," junior Daniel Michel said.

The second quarter is where it began to get very interesting as a series of calls were going against the Chiefs, opening a window for the Buccaneers to score again following them being forced to punt the ball with a little over six minutes to play in the quarter. These calls ended up leading to Brady finding Gronkowski open in the end-zone again, which gave the Buccaneers a 14-3 lead. The Chiefs could not seem to get anything going offensively yet and Brady took full advantage as he managed to get the ball down the field and score with just under a minute to play, giving the Buccaneers a commanding 21-6 lead.

Entering the second half, Kansas City had dug themselves in quite the hole, whether they were up for the challenge or not was about to be seen. Unfortunately for Mahomes and the Chiefs, the Buccaneers defense was locked in on restricting him primarily which left them with just one field goal made in the quarter. As for Tampa, their luck continued to soar as Leonard Fournette ran in for a touchdown and Tampa scored another field goal, bringing the game total to 31-9 at the end of the third.

"At the end of the day, you just have to respect Tom Brady. He is the greatest to ever do it, seven rings is unheard of and he should go down as the greatest of all time," junior Alan Morffi said

At this point, Tampa began to celebrate as the win was more than imminent, but the job was not yet finished. This quarter highlighted both teams extremely disciplined defenses as neither team managed to crack the score but definitely valiant efforts from both sides. In the end, The Kansas City Chiefs ended up falling to the Tampa Bay Buccaneers, allowing Tom Brady to receive his seventh championship ring and Superbowl title all-time, creating a legendary story for an athlete and one that will be incredibly difficult to replicate. All we can do now is look forward to the next Superbowl where we wait and wonder what two other teams will rise from the shadows and perform at the highest stage in the sport's history.

[powr-twitter-feed id=54942909_1613441091584]
About the Contributors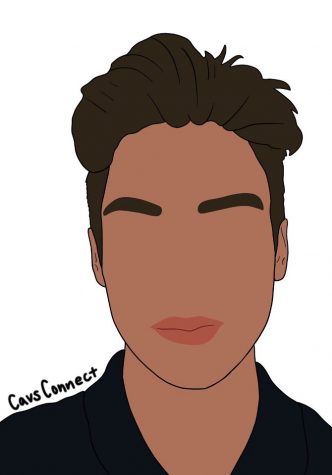 Anthony Russo, CavsConnect Sports Editor
Anthony Russo is a junior at Coral Gables Senior High in the Academy of Finance. He is thrilled to be returning to CavsConnect for his second year. Anthony...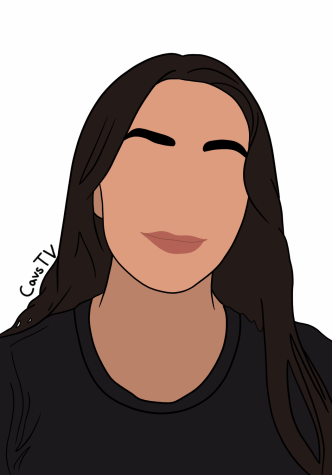 Victoria Mavarez, CavsTV Staff
Victoria Mavarez is a junior in the Visual Performing Arts academy in Coral Gables Senior High. This is her first year in CavsTv and is very excited to...