Athletes of the Week: December Edition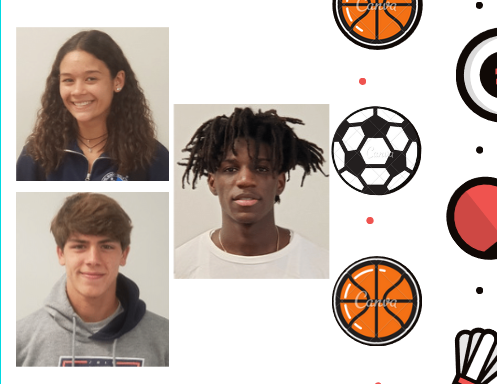 The month of December is an especially difficult month for the athletes to be recognized as an "Athlete of the Week." With a seemingly shorter winter season, these recognized athletes have shown their athletic prowess with ample time to prove themselves, despite the long holiday resting period. The following athletes have shown their skill and talent through their impressive contributions to their respective teams during the season:
Etienne Montigny: Week of Dec. 1-Dec. 8
Sophomore Etienne Montigny found his driving passion for soccer at a young age. He has always loved the sport and decided that it was time to join a team when he was three years old. Montigny's long-term experience playing soccer has helped him to recognize some important lessons that have helped him throughout his high school soccer career.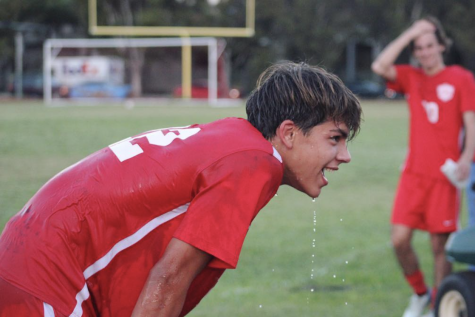 "Growing up playing soccer, I learned many important lessons that have driven me to work harder. I learned to never give up and to push through even when times get hard. The hard work really pays off. On and off the field, I always try to give my 100% effort to better myself as a player and as a teammate," sophomore Etienne Montigny said.
Montigny was awarded with Athlete of the Week after he aided the Cavalier Soccer team in their victory against Terra High School on Nov. 25. Montigny scored two goals, which inevitably led the Cavalier Soccer team to a 3-1 point victory.
Montigny played against Southwest Miami High School, where the Cavaliers hustled to victory with the final score standing at 6-0.  Montigny helped the team by scoring three of the six points, leading the team to the victory.
Since joining the soccer team in his freshman year, Montigny has learned that it is important to work hard at practice every day so that he can improve his tactical skills in order to help the team succeed. As he continues playing soccer throughout his high school years, he wants to work hard to mature on and off of the field.
Kassandra Mendez: Week of Dec. 8-Dec. 15
Senior Kassandra Mendez led the Lady Cavaliers to an undefeated week after averaging 15 points per game. The Lady Cavaliers took on some of the fiercest competition throughout this time period, and emerged victorious against Westminster Christian School (50- 24), Homestead High School (56- 22) and Miami Beach High School (61 – 25).
Mendez has been on the Lady Cavalier basketball team for four years and her hard work has rewarded her with the role of Captain on her beloved team.
Desmond Romer: Week of Dec. 15- Dec. 22
Junior Desmond Romer discovered his love for basketball when he was in the fourth grade and is playing on the Cavalier Basketball team for his second year.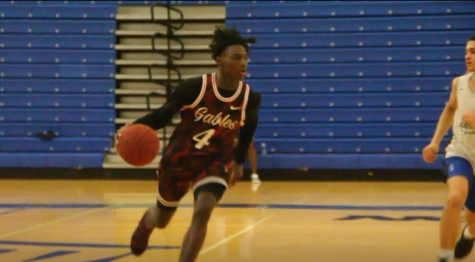 On the week in which he was awarded "Athlete of the Week" honors, Romer scored 23 points and recorded four steals in a game against McArthur High School on Dec. 14, leading the Cavaliers to a definitive victory by a score of 69-53.
Starting his second year on the basketball team, Romer already has some ideas on improving his communication during practice and his performance during the games.
"I can improve by getting on the court and studying all of the areas that I need to improve on. Watching and re-watching some of my past games help me notice my mistakes and learn from them to get better," junior Desmond Romer said.
---
All of the athletes above have worked hard to showcase their talents and inspire their teammates, coaches and friends. Showing up to practice and giving their all throughout the season has proven to be the way to show how dedicated these athletes really are. If you ever see these remarkable student-athletes, be sure to congratulate them for their efforts throughout the season thus far!