Jill Ellis Steps Down as Head Coach of USWNT After Leading Team to Fourth World Cup Win
After leading the United States Women's National Team (USWNT) to victory in the 2019 Women's World Cup, head coach Jill Ellis issued a press release on July 30 announcing she would be stepping down from the position. She assumed the position in 2014 from Tom Sermanni, and led the team for the next five years. Now, following their tremendous victory against the Netherlands in the World Cup final and leading them to the championship title once again, Ellis is ready to say goodbye.
"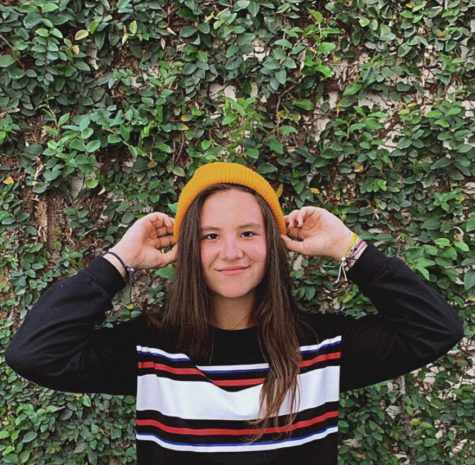 Ellis was always extremely passionate about this team. She was never afraid to make tough decisions while giving her players the freedom to play to their strengths. She helped raise the bar for women's soccer all over the world. The level of success she has achieved is even more remarkable, being the only coach to win two women's World Cup titles.
— freshmen Mariana Gutierrez
This change for Ellis will take effect in October 2019, but she will remain an ambassador for US Soccer. She has had a tremendous impact on the players and was the most successful head coach in the history of US soccer with a record of 102 wins, 7 ties and only 18 losses.
Her coaching decisions throughout her career may have confused many speculators, but each move was precisely calculated; she knew exactly what she was doing. Despite those who doubted her, she continued to make risky decisions such as benching Lindsey Horan, who is considered one of the best midfielders in the world, and playing winger Mallory Pugh in center midfield.
However, her questionable tactics paid off as the team was phenomenal in the World Cup. Ellis decided to reconstruct the team and dismiss many well-known players, which prompted major controversy. Fans and critics were nervous going into the tournament. Nevertheless, the new talent she brought in lent a new playing style to the team, which ended up being exactly what they needed.
Another risky decision that paid off was playing Megan Rapinoe and Rose Lavelle in the final game, even though they both had recently suffered injuries. If anything had happened to them, they would have been benched for the rest of the game. Ellis decided to take the chance, and they both ended up scoring and leading their team to its second consecutive World Cup title.
The time and dedication Ellis put into this team was evident in the team's demeanor and in the progress they made in the five years Ellis coached them.
"Jill Ellis truly had a remarkable career. This amazing success has helped bring women's soccer into the spotlight and inspire many to take up the sport. The next coach will have high expectations to live up to," freshman Diego Gomez said.
Currently, there is no replacement head coach lined up, and US Soccer has announced that no head coach will be hired until the general manager position is filled. However, it has also been stated that there will be a new manager imminently. Overall, Ellis will have a lasting impact on those she coached and the people who looked up to her. Ellis will undeniably go down in history as one of the most impactful coaches of all time.