When Life Gives You Lemons: Coral Gables Baseball
'Make Lemonade' is the motto Coral Gables Baseball team has adopted throughout the entirety of the 2017-2018 school year, and they plan on implementing it into their practices and games throughout the spring season. With values gravitating around the concepts of respect, sportsmanship and discipline, the Cavaliers have taken it upon themselves to pick up where they left off last season, in which they made it to state semi-finals. After the saddening departure of long-time coach and former Cavalier himself, Coach Philip Wisser, there was a lingering skepticism and uncertainty of the fate that would be experienced come the following spring.
That is, until the team was notified they would be mentored by the successful and experienced Ernie Padron. Padron has undoubtedly laid a significant impact on his aspiring ballplayers, grooming and developing them for the season that awaited them. Now that the season is officially underway, with a few games under the Cavaliers' belts, they gaze upon one single goal: a state championship.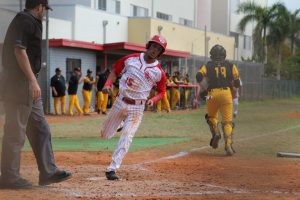 The entire clubhouse is anticipating the unfolding events of this season with utmost interest, and it truly is a remarkable thing to witness these players push themselves to their limits in an attempt to make history.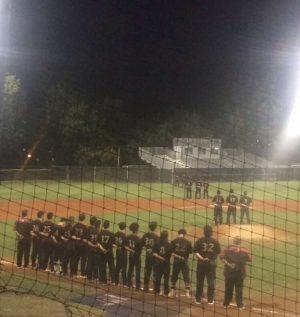 One player who is exceptionally exhilarated to be a part of this competitive environment is pitcher Branden Vital, one of the varsity team's most recent call-ups.
"We've really put in a lot of work and effort to get where we are today and I'm expecting big things and an even bigger outcome of this season at its closure. At the end of the day, we all share one common goal: wanting to play professional baseball. I think that's going to be a driving force for us moving forward," sophomore Branden Vital said.
There are several components that Coach Padron has stressed to his players, including the importance of dedication and a motivated work ethic with a purpose.
"The team's work ethic this year has been quite exceptional. We practice about three hours everyday and do constant agility and running drills. So far we're 2-1 on the season and I credit that to the endless hours of training after school. We take batting practice seriously every day and each day we take in something new," freshman Andres Arzola said.
The combination of a talented, young and potent core of players, accompanied by the leadership and knowledge of the coaching staff, has led to the belief that the 2018 Cavalier baseball season is one destined to impress. The energy and electric aura felt within the dugout is one incomparable to many other ball clubs. The individual assets of this team are "strong alone, and unstoppable together" and they aim to surprise their opponents in an attempt to win a state championship. Be sure to tune in to this year's Cavalier baseball season!