New Head Coach Ernie Padron Joins Cavalier Family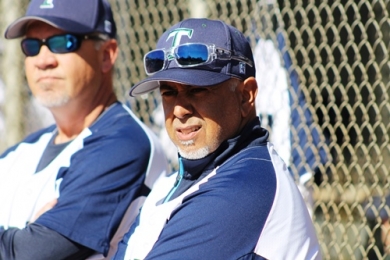 Looking back on the 2016-2017 season, the Cavalier baseball team indisputably had much to smile about. Four out of their five seniors committed to colleges in which they were able to continue their academic careers and play the sport they have been passionate about their whole lives. The team, after getting off to a rather rough start, defied all odds and was able to bounce back and grind their way into the regional finals. With the type of success achieved by the team in the spring of 2017, the 2018 season looked promising for Coach Wisser and his Cavaliers. However, towards the near end of the summer, the team was saddened upon receiving the notification that Wisser was leaving Gables and the city of Miami to take advantage of a better coaching opportunity at St. Joseph Academy St. Augustine, where he attended college.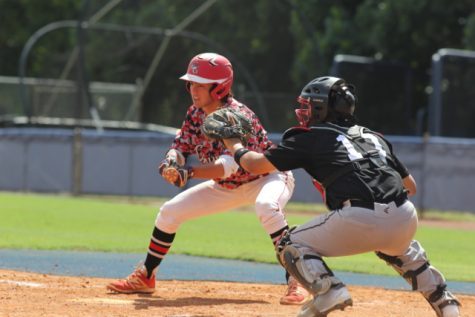 It was certainly a loss for the school and the players, as Wisser served a long tenure at the school as a teacher and baseball coach. Shortly after he announced his departure, he assertively stated that his team would be left in great hands and leadership under the coaching of Ernie Padron. Padron will be taking over Wisser's role and is honored to be handed an opportunity to coach in an athletic program that has a reputation of being able to send the majority of their players to compete at the college level.
"There are very few other schools that have the tradition of producing college players and professional players, so that was exciting to even be considered as a coach," Coach Padron said.
Particularly excited are the players who, being informed of Padron's previous achievements, look to build off of the momentum and success from last year's season. They have already met their coach, and are beginning to adjust to the new face of the team.
"I think that Padron will be a great change to the program because of his past success, and I hope that he and Coach Fernandez can make a big impact on our team," sophomore Osly Lopez said.
Padron has surely had great coaching numbers credited to his name, and he looks to build upon those at Gables. He began his coaching career in 1990 at La Progresiva Presbyterian School for 6 years, and at Florida Christian between 1998 and 2012. He also spent a year at Coral Reef Senior High, another at Terra Environmental Institute, and two years at Advanced Software Analysis (ASA) College. Padron has also tallied over 500 wins throughout his coaching career, further adding on to his already impressive résumé.
"Coach Padron has coached at various schools and has had plenty of success. I trust he'll help us get far," freshman Hector Perez said.
There are lots to look forward to for the Cavalier baseball team when spring comes around this year. The new face of the team will provide a fresh new start for the players and an introduction to a new style of coaching. Coming off of a strong year, the team has high expectations for the 2018 spring season, alongside an experienced and talented head coach. Padron claims that the key to team victory is togetherness and teamwork. He stresses the motto "strong alone and unstoppable together" to his players to remind them of what it truly means to play on a team. This year, they might just swing for the fences and win it all.