The Final Four Face Off – Which NFL Teams Will Play the Super Bowl?
 The NFL playoff games are some of the most widely anticipated games in America, averaging nearly 40 million viewers per game all around the nation. After a long NFL season, only four teams remain to battle against each other, making for high pressure match-ups. This year, the final four teams are the New England Patriots, the Jacksonville Jaguars, the Philadelphia Eagles and the Minnesota Vikings.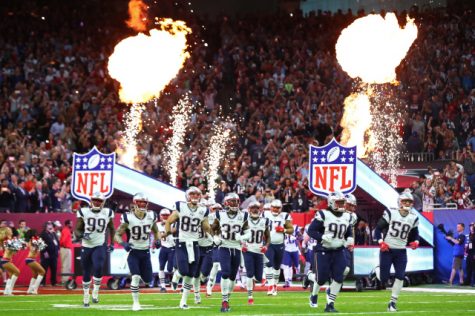 The first game, known as the American Football Conference (AFC) Championship, will take place between the Jacksonville Jaguars and the New England Patriots on Sunday, Jan. 21 at 3:00 p.m. It will be played in Foxborough, Massachusetts: the home field of the New England Patriots.
The New England Patriots are highly favored in this year's playoffs. They were the winners of the 2017 Super Bowl, and have an 81% chance of making the Super Bowl again this year. However, the Jacksonville Jaguars ranked first for the fewest points allowed per drive during the regular season, meaning that their defense is certainly strong enough to challenge the Patriot's offense.
The second playoff game, known as the National Football Conference (NFC) Championship, will also be played on Sunday, Jan. 21 between the Minnesota Vikings and the Philadelphia Eagles. It's scheduled to start at 6:40 p.m. at Lincoln Financial Field in Philadelphia.
One challenge for the Eagles is that their starting quarterback, Carson Wentz, recently tore his ACL and will be unable to play for the remainder of the season.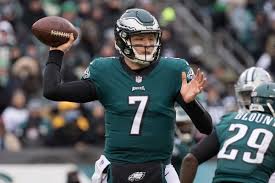 "The Eagles have gone through what they call an underdog season with their starting quarterback being injured for most of the year. The backup hasn't skipped a beat and gives the Eagles a great shot at being Super Bowl champions," sophomore Branden Vital said.
Standing in for him will be six season veteran Nick Foles, who has played several games for the Eagles in the past, but has only managed to throw 14 passes so far this season. Although Wentz's absence causes anxiety among some fans, others believe that this will motivate the team to work even harder this playoff season.
"I think the Philadelphia Eagles are going to take it all the way because they have a really talented team and a spark ignited in them because their star quarterback tore his ACL in the prime of their season," freshman Lucas Gonzalez said.
If the Vikings win the NFC Championship, they will play in the Super Bowl with the home field advantage, since the big game will be played in Minneapolis at the U.S. Bank Stadium.
The winner of the AFC championship and the winner of the NFC championship will go on to play each other in the Super Bowl, which is scheduled for Feb. 4.