Athlete of The Week: Tyler Santana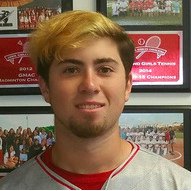 This week, varsity baseball player senior Tyler Santana is our athlete of the week. Santana pitched a shutout game vs. Miami High and struck out 8 batters leading the Cavaliers to a 5-0 victory over the rival Stingarees.
Q: At what age did you start playing baseball? How did you get into playing?
A: I started playing when I was four and just about everyone in my family has played baseball, so that's what I wanted to do.
Q: How long have you been playing? What is your favorite part of playing baseball?
A: I've been playing since I was four years old. Being around the team is my favorite part, it is always great being around my teammates.
Q: Do you have any pregame rituals? 
A: Not really. Just eating right and getting ready mentally before the game. I also like knowing who we're going against and how good they are.
Q: Do you plan on playing in college?
A: Yes, I'm going to Jacksonville University on a scholarship.
Q: What does it feel like being athlete of the week and knowing you played a significant role in helping lead your team to victory?
A: We were on a little bit of a losing streak going into it but I just wanted to go out and try my hardest since they're our rival. It was a big district game and it felt great to get the win.
Make sure you catch Santana pitching on his home field on Tuesday March 29, as the baseball team takes on Miami Beach.
About the Contributor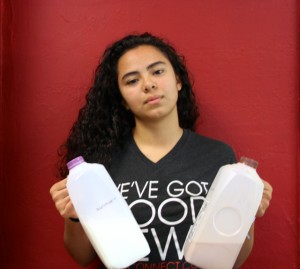 Kelsy Pacheco, Sports Editor
Kelsy Pacheco is a junior in the IB program at Coral Gables and cannot wait to see what this year awaits. She is happy to once again join the CavsConnect...