Fall Athletes Ranked First Team All-Dade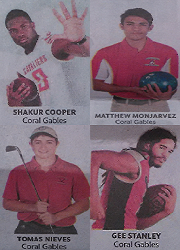 Congratulations to all of our Cavaliers who got First Team All-Dade. This year, we have four representatives from Gables who were selected for their hard work and dedication to their sports. Seniors Gee Stanley and Shakur Cooper received First Team All-Dade for football, senior Matthew Monjarrez received recognition for his great year on the bowling team and senior Tomas Nieves was selected for golf. All four of these seniors have worked extremely hard during their high school years, and even before then, to get where they are today. Here is a little bit more about each of our First Team All-Dade winners.
"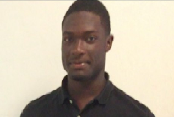 Hard work pays off. May the calvary rise.
— Cooper
Shakur Cooper:
Cooper is a four year member of the football team. He has played extremely well throughout all of his years at Gables and has certainly made a name for himself at his defensive lineman position. This is Cooper's second year receiving First Team All-Dade and he worked hard for it this season, getting 57 tackles and 18 sacks.
"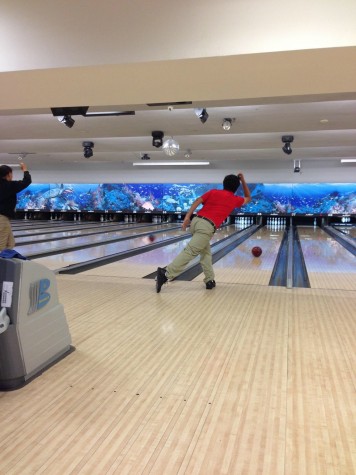 I am glad to see my efforts have culminated here … It took a lot of effort – but most of all, it took heart.
— Monjarrez
Matthew Monjarrez:
Monjarrez is another dedicated Cavalier with four years of experience on the bowling team. Monjarrez has also been the captain of the team for the past two years and has led the team to some great victories. Monjarrez managed to qualify individually for States this year and got fourth at Districts.
Gee Stanley:
Stanley plays linebacker for the Cavalier football team and has played extremely well this year. He is a two time athlete of the week who has worked very hard this year to play even better than in prior years. Stanley got 104 tackles this year and two interceptions. It is evident that all of his hard work on the field has paid off.
"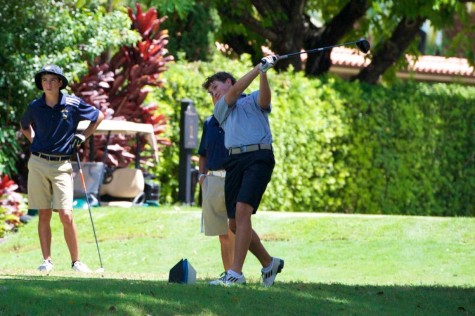 It is great to get [First Team All-Dade] for a second year in a row. It really feels like all my hard work paid off.
— Nieves
Tomas Nieves:
Nieves is a proud member of the Gables golfing team and made First Team All-Dade last year as well. Nieves qualified individually for regionals and also competed individually at GMACs. Nieves was also the runner-up for the Youth Fair Tournament as well as the District Tournament this year.
All of these players have worked extremely hard this season. If you see any of them, be sure to congratulate them on their great achievement. These athletes are sure to remain active and involved in sports the rest of their lives and continue to improve in each of their respective disciplines.