Perez Got it Covered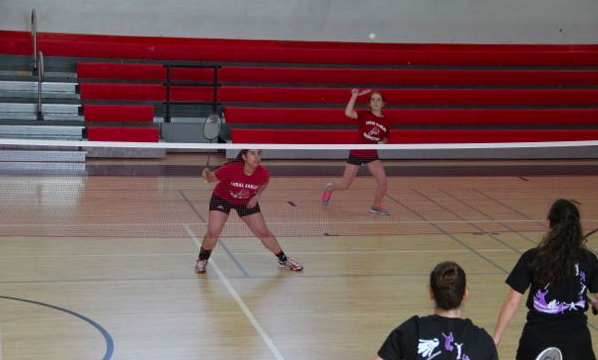 Senior Francis Perez is embarking on a new chapter in life, and cannot be any more satisfied with her time at Gables. Involved as can be, Perez will be leaving Gables with large shoes to fill.
"Gables makes you feel like you're a part of something important. Thanks to all of its extracurricular and welcoming staff, I think it has prepared me to be able to handle college," Perez said.
Perez is the sports editor of highlights, captain of the badminton team, committee chair of NSHS, part of NHS and a former member of the volleyball team.
Perez discovered her passion for badminton when a close friend of hers suggested she try it out. Perez began going to open gyms and fell in love with the sport. She has stuck with it since her sophomore year.
"My best friend told me it would be fun, so I tried it and stayed on the team," Perez said.
As an IB student, Perez pushed through the rigorous program and completed her CAS project by conducting a Twitter contest asking aimed to spread information about the different aspects of Hispanic cultures.
Perez hopes to pursue a degree in Hospitality at Florida International University (FIU). She plans on continuing this career path to obtain a bachelors and even a doctorate degree, if all goes well.