The 61st GRAMMY Awards: A Review
In an age when reaction videos and the media constantly call out other media sources for doing such a great job of distributing news, reviewing the culmination of critical reviews of musical content is well within the boundary of reputable modern journalism. That being said, the way each category will be graded will be according to whether or not the correct choice was made and, if not, how close the winner was in quality to what should have won.
Comedy: "Equanimity and the Bird Revelation" (Dave Chappelle)
Our Rating: A+
Beginning with an easy one, Dave Chappelle's "Equanimity and the Bird Revelation" knocks it out of the park, surpassing expectations for the seasoned comedian. Having done many specials in the past and even starring in his own "Chappelle's Show," it is no surprise that Chappelle's latest recorded show was so funny. And when looking at the rest of the nominees, like Patton Oswalt, who became famous after his breakout performance as Jesse in the interactive Netflix adventure "Minecraft Story Mode," there was little question that Chappelle deserved the award.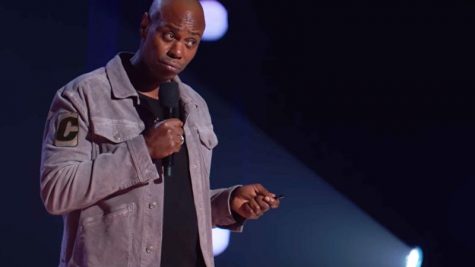 Best Pop Solo Performance: "Joanne" (Lady Gaga)
Our Rating: C
Completely switching tracks from her previously wacky glitz-pop persona that dominated the pop music scene of the late 2000s and early 2010s, Stefani Joanne "Lady Gaga" Angelina Germanotta has adopted a softer, more mellow, almost country-esque tone for her latest album "Joanne." While "Joanne" is a good standalone song, and Miss Gaga has certainly done a great job of transcending genre, the song just doesn't stand up to the other contestants in the category. Beck's "Colors" is a stuttering, lovable mess, and both Camila Cabello's "Havana" and Post Malone's "Rockstar" were huge hits throughout the year, still taking up a considerable amount of radio airtime to this day. Both would have been better choices for this category simply because they more closely live up to the definition of "Pop"– they are objectively more popular. This isn't to say that the best music is always the most popular, but even the song "Million Reasons" from the same album would have been, in my opinion, a better choice for the award.
Record of the Year and Song of the Year: "This is America" (Childish Gambino)
Our Rating: A+
Nabbing both Record and Song of the Year, Donald Glover under the moniker Childish Gambino continues to assert his musical dominance. Following his 2016 album "Awaken, My Love!," "This is America" tops everything else in this year of music. From the quality of the song to the quality of the video, even in cultural impact, nothing beats it. Other songs might arguably be catchier, with Zedd's "The Middle" and Post Malone's "Rockstar" posting solid results commercially and hogging radio airtime around the globe, but nothing can ever truly be considered catchier than the words "This is America" set to the sounds of gunfire, a car fire and even a horseman of the apocalypse. With the only other real competition coming from Drake's "God's Plan," Mr. Gambino's taking home the title must have been God's plan executed more flawlessly than if done by Donald Glover himself.
"'This is America' was clearly one of the most influential songs of the year in terms of pop culture, so it makes sense it would get Song of the Year," junior Andrea Goldfarb said.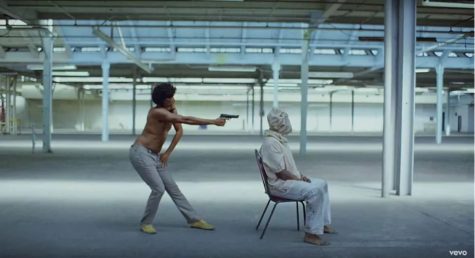 Best Dance/Electronic Album: "Woman Worldwide" (Justice)
Our Rating: A+
Best known for their hit song D.A.N.C.E., Justice gets people dancing again with their new album "Woman Worldwide." Doing what dance music does best, the album contains a fair share of tracks that this generation might call a "bop." This album does indeed "slap" and is fully deserving of the award it received. Suffering from the condition of peaking early with what will likely be the best dance song ever produced, "D.A.N.C.E.," Justice managed to put up some solid work with tracks like "D.A.N.C.E. x Fire x Safe and Sound (WWW)," a funky mash-up of the aforementioned "D.A.N.C.E." and other songs from Justice's previous album, "Woman." Overall fantastic with a heavier tone than "Woman," "Woman Worldwide" rightfully earns its place as the year's best dance album.
With the exception of "Joanne," this year's GRAMMY Awards recognized talent where talent was due. This only creates more excitement for next year's awards as we can only anticipate what music will have to offer.