Destiny: Rise of Iron
Game Title: Destiny: Rise of Iron
Genre: FPS, Role Playing, Action
ESRB: T
Developer: Bungie
Platforms: Xbox One, PS4
Release Date: Sept. 20, 2016
Our Rating: A
Destiny is a game that takes place in a post apocalyptic future where several different evil races have invaded the Solar System and the players prevent their plans to control it. It includes missions, quests, raids, and more. It has had four DLCs (Installments), including Rise of Iron, each coming with a ton of new content. The player takes the role of a guardian, a group of soldiers that protect the last city of Earth by wielding the power of light. Guardians go to planets in the Solar System to drive out alien threats.

The game has both PvP and PvE game modes, allowing players of any types to play the game. The game shines in PvE with several quests, multiple missions that can be completed in groups of 3, and 4 raids which can be completed in groups of 6. Raids are basically final boss levels for every DLC that require a high level of communication and coordination. The new release (Rise of Iron) has added several new story missions, a new raid, multiple new weapons, a new PvP game mode and new quests.
"I liked Rise of Iron because it added a bunch of new things to do unlike previous DLCs. This made the game more entertaining," sophomore Timothy Lamb said.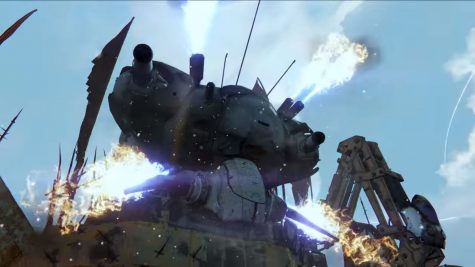 Bungie did a great job with this installment, they added several different activities for players of all types. Though players were rather disappointed with the scarcity of story missions, most of them were satisfied. The real action, however, came with the new raid and PvP game mode. The Destiny community accepted the new raid as some of Bungie's best work. It is jam-packed with action and fun, while keeping it relatively quick and painless, unlike previous raids. The new PvP game mode, Supremacy, is quite simple; whenever someone is killed, they drop a crest, and whoever picks up this crest gets the points for their team. This game mode brought a lot of backlash due to massive amounts of people running around with shotguns.
"I've been playing Destiny since it came out and I don't plan on stopping. I really enjoy the new things that came with Rise of Iron and love what Bungie has done," senior Rommel Ricalde said.
Over the past two years since its release, Destiny has continued to grow as a game through all of its DLCs. Rise of Iron, the game's newest installment, is one of the best up to date. The DLC has a ton of new features that players have absolutely loved. If Destiny: Rise of Iron sounds good to you, go ahead and give it a try! You won't be disappointed.