MDT Tracker App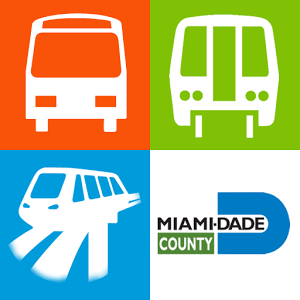 Our Rating: C
Release Date: September 19, 2011
Cost: Free
Miami-Dade Transit Tracker is an app that allows users to know when the next bus, Metro Rail or Metro Mover will arrive. It lets you check the route of different metro trains and buses. The app is available for free on the App Store and the Android Market, allowing a wide range of people to download it.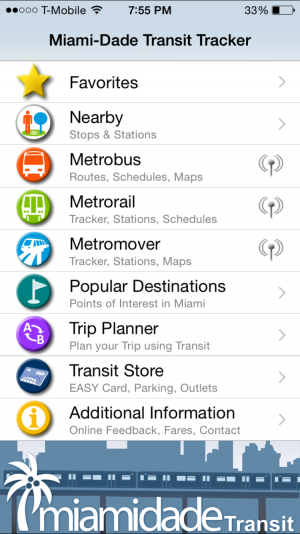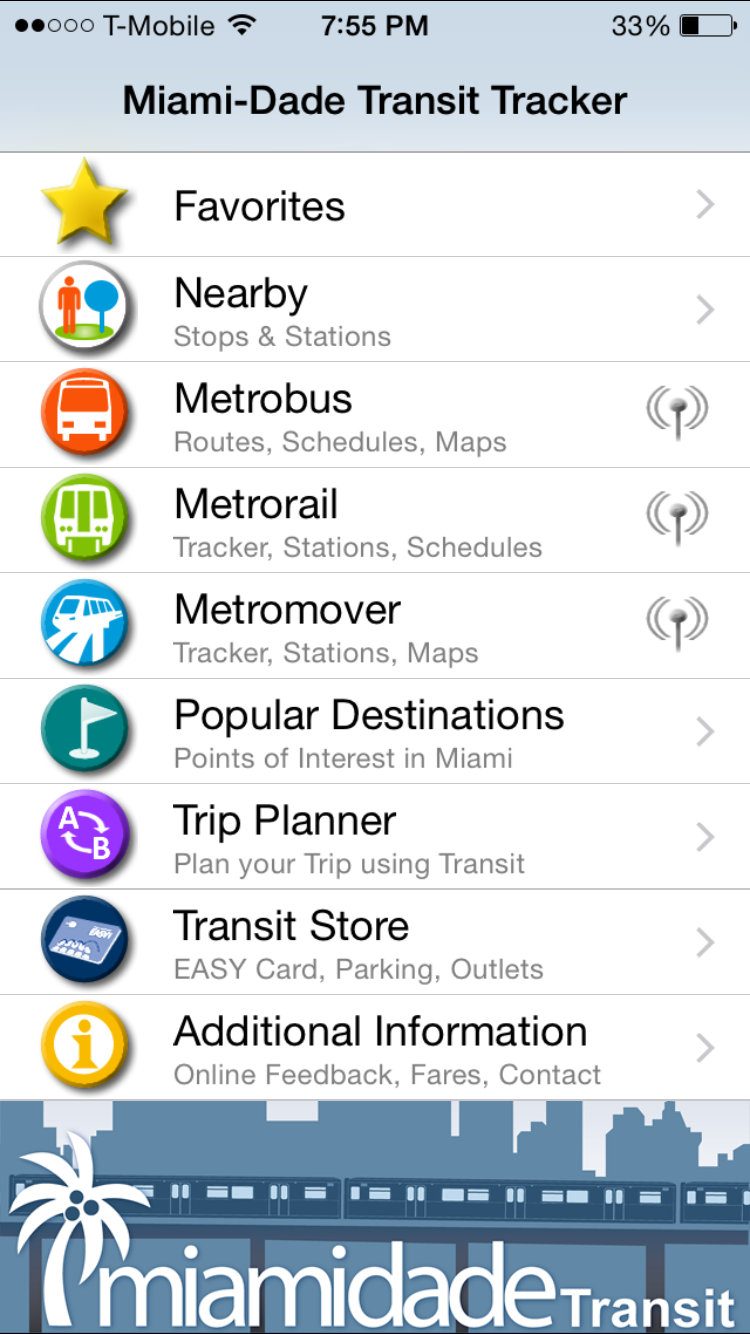 This app allows you to see a map with the route of the bus you choose, which can be very helpful when you are planning out a trip. It shows you what bus stops and stations are nearby and even points to popular destinations in Miami. Theres is an option to plan your trip where you can put your current location and your destination and it will show various ways to reach the destination. Another great feature is access to the transit store where you can check your balance on your EASY card, refill it, or even buy long term parking at a metro station. It also shows where nearby hurricane evacuation centers are and where a bus will pick up passengers to arrive at the center.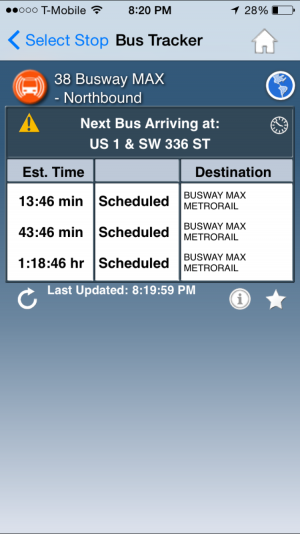 Although it has various useful features, most users are attracted to this app to check when the next bus or train will be arriving. Unfortunately, this component is greatly inaccurate and untrustworthy. The app will often say that a bus will be arriving at a stop when it is, in fact, no where in sight. Buses and trains also arrive even at times when the app says it will be arriving in 10 minutes. The tracker is slightly more accurate for the Metro Rail where it offers a real-time map, but it is still not completely trustworthy.
"The app isn't accurate and assumes the times given are close enough when in reality they aren't even close," junior Adreyan Pena said.
The MDT Tracker app would be an extremely useful app if the tracker was more accurate. If the developers were able to improve this, the app would be more popular and used by more people that depend on public transportation daily.