Fast and Festive Fall Food Recipes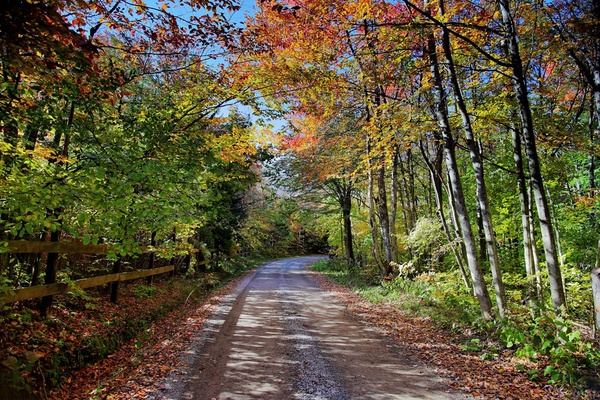 As we move further from Summer and closer to Fall, we begin to get into the Fall spirit. The turning of the leaves and the autumn chill always marks the start of the season, but the most important part of fall is the seasonal dishes. These are four easy, fun and festive Fall desserts to make when getting into the Fall spirit!
---
Apple Recipes:
Caramel Apples
Servings: 8 caramel apples
Total Time: 2 hours
Nothing screams Fall as much as Caramel Apples. This is a nice and easy non-bake recipe! The ingredients include:
8 large apples
1 cup of butter
2 cups of brown sugar
1 cup of light corn syrup
1 can or 14 oz. of sweetened condensed milk
2 teaspoons of vanilla extract
8 wooden chopsticks to you as handles
First, you are going to bring a large saucepan to a boil, then dip the 8 large apples in it for a few seconds. Next, take them out, pat them dry, and set them aside to cool down. Once they have cooled down, you are going to stick one wooden chopstick in each apple to use as the handle. Next, Get out your baking sheet with parchment paper. Moving on to the caramel, you will first combine the butter, brown sugar, corn syrup, and sweetened condensed milk in a saucepan over medium-high heat. Next, bring it to a boil while constantly stirring. Use a candy thermometer to tell when it reaches 248 degree F, which should take about 25-30 minutes. Then, take the mixture off the heat and add the vanilla extract. Very quickly, you will take the apples by the wooden handles and dip them in the caramel, covering a however much you desire. At this point, your apples will be ready for the final touches. You can now add any toppings you would like, such as, nuts, crushed m&ms, and chocolate drizzle.
"The apple and caramel mix is just absolutely amazing. It is sweet, but not too sweet. After I eat it I wish I had space for more. It is delicious," sophomore Johanna Medina said.
Crustless Apple Pies
Servings: 6 crustless apple pies
Total time: 55 minutes
The second apple recipe is Crustless Apple Pies. Sometimes, apple pies can be hard to make, but these crustless apple pies are much easier and make multiple small servings. The ingredients are:
3 large baking apples (cored and vertically cut in half)
6 individual tablespoons of butter
¼ cup of granulated sugar
1 teaspoon of ground seasoning
⅔ cups of old-fashioned oats
Warm caramel
Vanilla ice cream
First, preheat the oven to 350 degrees and prepare a baking sheet with parchment paper. Next, put the apple halves face down on the sheet and cut thin slivers all the way across, stopping right before the bottom. Then, brush the apples with 2 tablespoons, in total (so you should have 4 tablespoons remaining), of butter and sprinkle sugar on top. Now, pop them in the oven for about 25 minutes or until they are caramelized. While they are cooking, combine the leftover butter, sugar, cinnamon and oats in a bowl. Now, take out the apples and spoon this mixture into the slits of the apples. Then, put the apples back into the oven for 10 more minutes. Before serving them, put a scoop of vanilla ice cream on top and drizzle on some caramel. Now, they should be ready to eat!
---
Pumpkin Recipes:
Servings: 6 pudding cups
Time: 1 hour and 10 minutes
Pumpkin Pudding
The first pumpkin recipe is Pumpkin Pudding. This recipe is extremely easy; however, has a one hour wait time. The ingredients are:
2 (3.4 oz) packages of instant vanilla pudding mix
1 can or 15 oz. of pumpkin puree
3 cups of whole milk
¼ cup of brown sugar
2 teaspoons of pumpkin pie spice mix
Whipped cream
First, in a big bowl, combine the instant pudding mix, pumpkin puree, milk, brown sugar, and pumpkin pie spice mix. Let this mixture sit for 5 minutes to thicken. Then, separate it into 6 smaller cups. Now, refrigerate for 1 hour or until set. Finally, top it with some whipped cream and add any extra pumpkin pie spice mix.
Pumpkin Chocolate Chip Cookies
Servings: Depends on size of cookies
Time: 1 hour
The next pumpkin dessert is Pumpkin Chocolate Chip Cookies. This recipe takes a simple dessert like chocolate chip cookies, and turns it into a fun Fall dessert!. The ingredients include:
2 (¼) cups of all-purpose flour
1 teaspoon of baking soda
1 teaspoon of pumpkin pie spice
1/2 teaspoon of kosher salt
1 cup or 2 sticks of unsalted butter, softened
3/4 cup of brown sugar
1/2 cup of granulated sugar
3/4 cup of pumpkin purée
1 large egg
2 teaspoon of pure vanilla extract
2 cups of semi-sweet chocolate chips
First, preheat the oven to 375 degrees and prepare two large baking sheets with parchment paper. Next, mix the flour, baking soda, pumpkin spice, and salt in a bowl. Then, using a hang mixture, mix the butter and sugar until it is fluffy. Add in the egg, pumpkin, and vanilla extract. Now, add in the flour mixture and mix until combined. Next, add in the chocolate chips and refrigerate the dough for 30 minutes. Finally, scoop balls of dough, whatever size you desire, onto the parchment and place in the oven for about 12 minutes or until golden. 
"Pumpkin chocolate chip cookies are honestly a classic, especially during the holidays. They bring so much joy to the table and they are just always great to have. The kids and parents enjoy them and they just make everything 10 times better," sophomore Grace Urbita said.
---
These four delicious desserts are sure to "spice" up your Fall and will make a big hit at any party. If you ever need a break or something to do, take some time to bake some of these delicious desserts and enjoy!