Gables Declassified: Freshmen Survival Guide
Summer '19 is wrapping up and back-to-school season is here. All Cavalier students are getting ready for the start of the new school year here at Gables. Some are preparing for their most favored year -senior year -while others are prepping for their first year in the oftentimes overwhelming educational environment and atmosphere that Gables offers.
In just short of a week, the class of 2023 will be beginning their high school journey, and the concept of it is sure to have them fairly spooked! Well, fear not incoming freshman, because here is fool-proof guide to surviving your freshman year at Gables.
Tip #1: Keep up with your grades –  Many students have made it habit to put off certain assignments throughout the year, but now you need to put a new habit in motion: keeping up with all assignments given. All four years of high school are important for eventual college applications, which is why it is best to be safe and maintain a good GPA – especially during freshman year.
"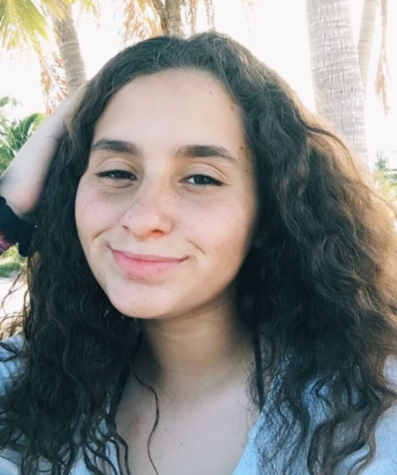 A lot of kids were getting kicked out of their programs for not doing the work and not paying attention, so believe me when I say that you should pay attention in class and really try to complete assignments on time. It'll help you in the long run
— sophomore Hannah Fabing
Tip #2: Go to School Events – Teachers, staffs and other students can't stress this enough; attend as many school-related events as possible!! Students and faculty alike work together throughout the year to plan amazing events such as sporting events, dances, pep rallies and treat days – all of which are rewards for us to enjoy a fulfilled high school experience. Take advantage of these golden opportunities because those are the days where memories are made! Plus, it's a great way to destress, relax, have fun and hang out with friends!
Tip #3: Get Involved – Freshman year is the foundation of your high school experience. This is the year where you come out of your regular routine and start to find your passions and aspirations. The best way for one to do this is by getting involved within your school. If you love playing sports, try out for the school team. Are you more of a science and math person? Check out the Science Engineering Communication Mathematics and Enrichment (SECME) club and join it! Maybe you consider yourself to be more of an artist or a journalist; Art Club, Creative Writing Club, or any of the school's five award-winning publications could be the place for you. Gables offers countless electives and after-school clubs that anyone and everyone can join. This is the year to find your place, your passion and yourself. Take full advantage of it!
Tip #4: Balance Is Key – Stress is a common thing with all high school students, no matter the grade level. To prevent stress levels from getting too high, your entire schedule must be balanced. It may seem hard to balance your schedule – especially for freshmen-but it is the best way to breeze through the academic school years ahead.
It is crucial that you start your day with at least seven to eight hours of sleep and a good breakfast. These two things will help you improve your focus during class lessons and lectures, since you won't be distracted by hunger or overall tiredness. Another important thing to balance is free time and study time. If you spend too much time doing one thing over the other, chances are your freshman year will seem like a drag and it will be no fun. Lastly, you must balance the time you spend with your friends and the time you spend by yourself.
"Being out with friends is a sure pathway to smiles, laughs, and memories but everyone needs their alone time every once in a while," sophomore Sabrina Dupeiron said.
Following these four crucial tips are sure to have you pass freshman year with flying colors and leave you with memorable experiences. Freshman year is undoubtedly going to be one of the most special years of your life so let us make the most of it, class of 2023!
BONUS! Here Are Some of the Best Study and Organization Tips:
Own a planner. Planners will be your best friend in high school. Be sure to take a couple of minutes out of the day to write down important events, homework and classwork assignments and it will always remind you!
Declutter once a week, whether it be your desk, backpack, folders, binders, pencil cases. Try to frequently get rid of anything you will not be needing anymore.
When studying, it is best to focus on one subject at a time! Finish what you started before moving onto the next assignment.
Take brief study breaks in between each assignment or every 45 minutes of studying. Go on your phone, take a short nap or eat a little snack. You will be more energized afterward and will be able to continue studying with a clear mind.
Do not overwork yourself. If you feel like the school work is getting to be too much for you, it is okay! Stop studying, sleep it off and continue working tomorrow.