South Florida Holiday Getaways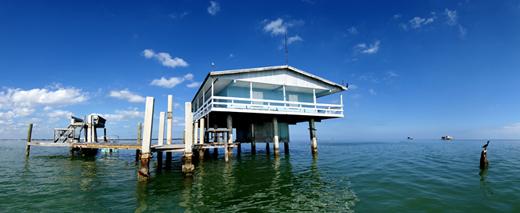 With the holiday season approaching quickly, everything can get a bit hectic. So, taking a nice and calm vacation close to home may be the perfect holiday escape. Here are some relaxing South Florida holiday getaways that can make your winter break the best one yet!
The Keys: No list of soothing places in South Florida can be complete without the Keys. Located on Florida's southernmost point, these islands are sunny during the winter and complete with nice ocean breezes to accompany the usual heat.
"Personally, I like to go to the keys the most. I just feel that whether or not you have a boat, it is a nice place to visit, with all its scenery and houses on the water; it is just a wonderful place to visit," freshman Coleman Dennis said.
Stiltsville: For people who thoroughly enjoy the water, this is the place for you. A group of houses on the ocean that are only accessible by boat, this desirable destination makes up for its difficult accessibility with its great scenery. All the time you can spend splashing around in the 3-foot low tide is unbelievable.
Fairchild Tropical Botanic Garden: This calm, yet colorful garden offers tons of tranquil art, sculptures and beautiful plants. You don't even have to leave the Miami area for this destination, because it can be found right here in Coral Gables.
Key Biscayne: What is a South Florida winter break without a trip to the beach? Key Biscayne offers any "Miamian" a fair dosage of beach activity, with its countless miles of sand and cool sea breezes. Bill Baggs Cape Florida State Park, Virginia Key and Crandon Park all have beaches open to the public.
"Of all the places that are nice to go to, I would probably say that Key Biscayne is the best. It is Miami's go-to beach, and during the winter the water is extremely cold, but everything else is perfect," freshman Alyssa Lamadriz said.
There you go, four easy and affordable South Florida destinations for this holiday season. Hopefully with these nearby travel ideas, you will spend some well-earned rest in a nice and calm vacation spot.