Is Winter Break Really a Break?
Most students look forward to winter break since it is a time for relaxation and family time. However, students are familiar with the infamous 'winter assignments' which can turn an idyllic winter break into a 2 week-long study session.
Winter break is the long-awaited break after the first hectic semester of school. It is a time when students have the opportunity to enjoy the holidays and new year with family members, and even go on an adventurous trip they would otherwise be unable to go on during the school year. Although it is understandable that teachers want their students to work on their class during the break, some assignments are simply too long. Not to mention, so many assignments are given for the 8 classes that students take, it seems impossible to have a stress-free winter break.
"I don't really mind assignments in general over the break because I know it's easy to turn your mind off of anything school related, but I do think that sometimes too much work is assigned. I think teachers sometimes forget that we have 7 other classes," junior Jordan Payne said.
Although there are roughly two weeks in winter break, it is not enough time to both relax and complete a heap of work. One may think that the assignments could be completed in one to two days, however, the assignments are at times not posted before Christmas.
"I think winter break should honestly encompass its meaning in the word "break" aka a break from anything school related that we deal with constantly. A time to relax with our family and travel. I was given a minimum amount of work yet it's still a drag to complete," junior Patricia Llamos said.
However, students shouldn't have to spend their time completing assignments even if they are higher level students in Advanced Placement and International Baccalaureate (IB) classes. Winter break is the culmination of a semester of hard work, and students should be able to spend time with their family and not be worried about pending tasks.
"I had lots of IB stuff to do like Internal Assessments and Community Action and Service (CAS) hours, but that's mandatory for IB and I can't avoid it. However, I did get a bunch of regular homework that I found pretty unnecessary. Break is break. We shouldn't be getting extra work when we're supposed to be using this valuable time to spend with our family and friends. We're humans, not robots," senior Amelia Leon said.
In short, it is futile to fight winter break assignments. The only strategy that will ensure a stress-free winter break is time management. Although it is tempting to sleep until noon, it might be helpful to wake up earlier and finish a portion of the assignments each day in order to have a balance between family time, relaxation and school.
About the Contributor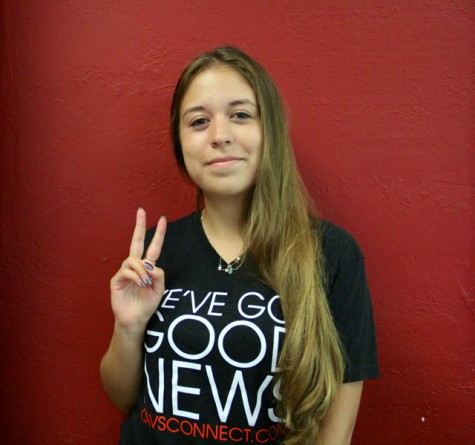 Daniela Quijano, Managing Editor
Daniela Quijano, or "Dani" as you may know her, is a junior who is proud to be a CavsConnect editor. Originally from Medellin, Colombia, she has lived...